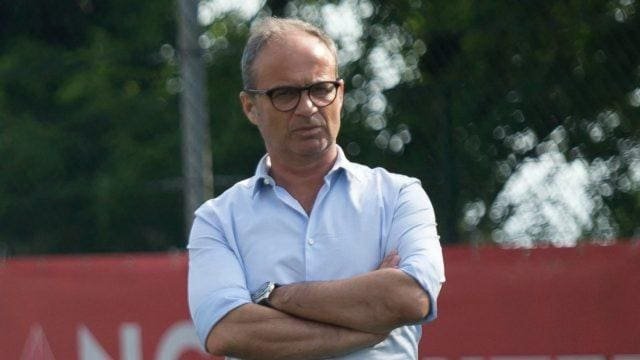 Daniel Levy is renowned for his shrewd dealings and rather an economical way of spending money at Tottenham Hotspur. The Englishman has made numerous coups at Spurs though, if reports are to be believed, he might just be on his way towards the biggest coup of he has ever made.
Luis Campos, Lille's master scout is believed to be on his way to join countrymen Jose Mourinho at Tottenham. Campos is renowned for unearthing top talents and should be expected to continue his work for the Lilly whites.
In this piece, we analyse how Campos's arrival can impact Tottenham Hotspurs and in general the Premier League. The transfer market in the last couple of seasons has been really inflated and a primary cause of that has been middle east investment in football.
Let it be PSG's Qatar Sports Investments chaired by Nasser al-Khelaifi or Manchester City's City Football Group owned by Sheikh Mansour bin Zayed Al Nahyan, each has played a part in inflating the transfer fee by somewhat overpaying for players they find feasible for their plans. This has resulted in a financial imbalance in the Premier League and many worried that Tottenham Hotspurs could be one of the victims of this new phenomenon.
The concerns were surely not unwarranted keeping in mind Levy's track record in terms of transfer dealings. And Luis Campos seems like just the perfect solution to this problem. Campos has an eye for talent and a liking for cheap deals sounds like a match made in heaven for Tottenham and Levy. The move could be completed sooner rather than later with Campos seems to have rejected Lille's latest contract extension offer. The Portuguese genius is also said to be keen on working with his countrymen Jose Mourinho, who's currently managing at Tottenham.
This would well be a move which might be able to shift Premier League giants focus from the big-spending spree back to nurturing and scouting youth talents. Campos's move could bring changes whose spectrum might be spread all over the English Football.
To give you an idea about Luis Campos's brilliance, we would leave you with some of the players which he has signed in his career.
Fabinho (Currently at Liverpool)

Bernardo Silva (Currently at Manchester City)

Thomas Lemar (Currently at Atletico Madrid)

Benjamin Mendy (Currently at Manchester City)

Nicolas Pepe (Currently at Arsenal)

Kylian Mbappe (Currently at PSG)