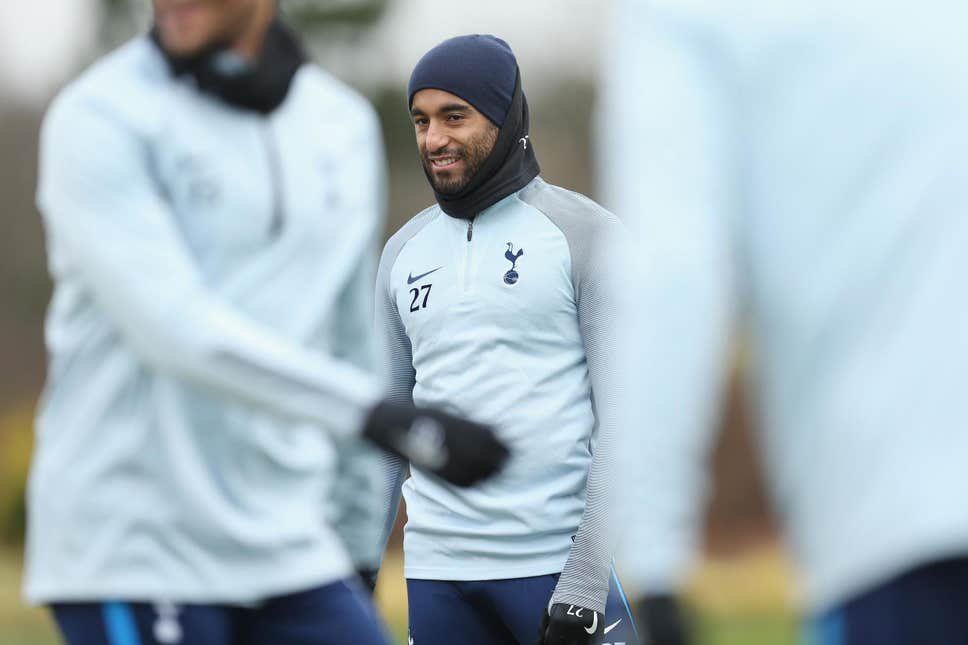 There is a lot of uncertainty at Hotspur Way as of now, starting from many linked but none appointed to fill in for the managerial vacancy left by José Mourinho followed by all the speculations surrounding Harry Kane – the last thing Spurs need is for any other player to jump ships and further the already abundance of ambiguity.
Well, one sigh of relief is that of Lucas Moura, who has talked about his commitment to the cause at N17. [Football London]
Although there was alot of noise surrounding his future owing to rather a pale season keeping in mind the expectations out of the Brazilian.
Lucas Moura was hailed as a hero by the Tottenham fans when his hat-trick helped the club to reach their first-ever UEFA Champions League final. But things have gone downhill for Moura since. And his £110k-per-week is another factor Spurs faithful had to talk about speculating his future.
Though he definitely has established himself as one of the influential figures in the backroom since signing from PSG in January 2018, and we all know he has a lot of potentials – it's just if he can fulfil it.
The 28-year-old insisted he is going nowhere and he is delighted with his life in North London, fully committed to Spurs.
"I can say that I am very happy in this group with my team-mates and I always say that my dream, my objective is to win trophies with this team, this club – especially because I think we have the quality for this and the talent for this," Lucas quoted by Football London.