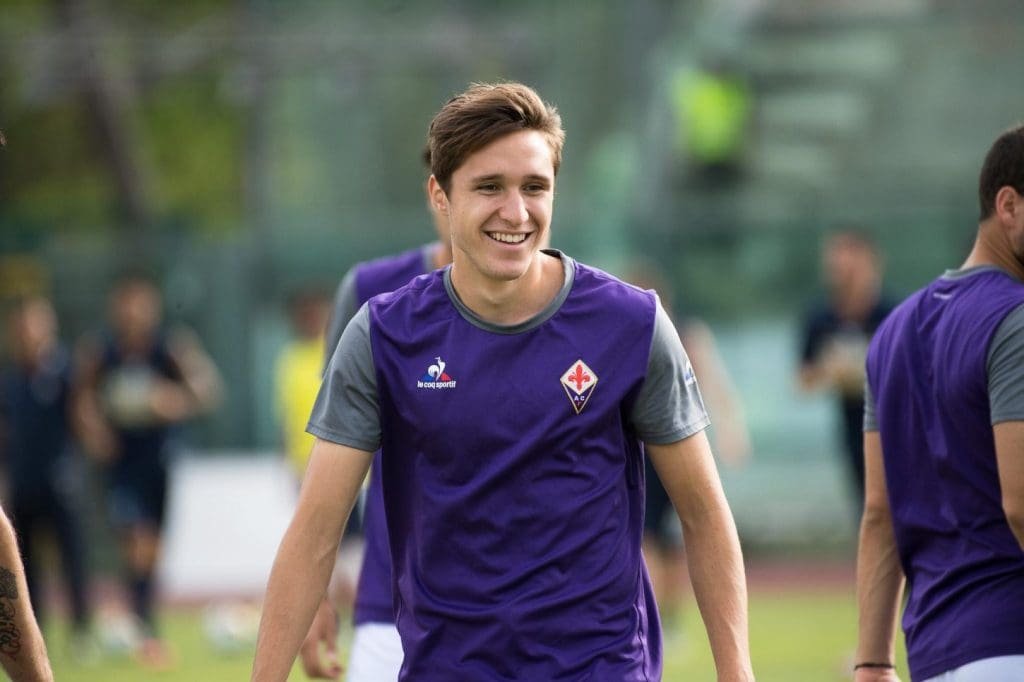 Tottenham are very actively keeping tabs on their transfer targets and are planning an overhaul at the club. The likes of Wanyama, Aurier, Llorente and Janssen will all be sold this summer while the likes of Eriksen, Alderweireld and Vertonghen too have been linked with a move away from the club.
Spurs have made it clear that they will be making new signings in this transfer window, some reports even reveal that the club is set to make as many as 5 signing in this summer transfer window.
The latest player that Spurs have been linked with is Fiorentina Winger Federico Chiesa. Chiesa has been in exceptional form this season and has caught the attention of clubs like Chelsea, Juventus, Man Utd, and Inter Milan.
Chiesa since breaking into the team has been in great form which has seen him score 12 goals and notch 5 assists in 28 appearances for the club. The player is valued at  £70 million and Spurs will have to battle against Chelsea, Juventus, Man Utd, and Inter Milan if they want to sign the player.
At just 22, the player has shown great maturity and has been deemed as one of the brightest talents in Europe. Chiesa could prove to be an investment for the present and the future. If things go well he could stay at the club for at least the next 8-10 years.
Spurs won't be easily splashing £70 million but if the club raises enough money from the sale of some of their players the club might make the move for Chiesa.