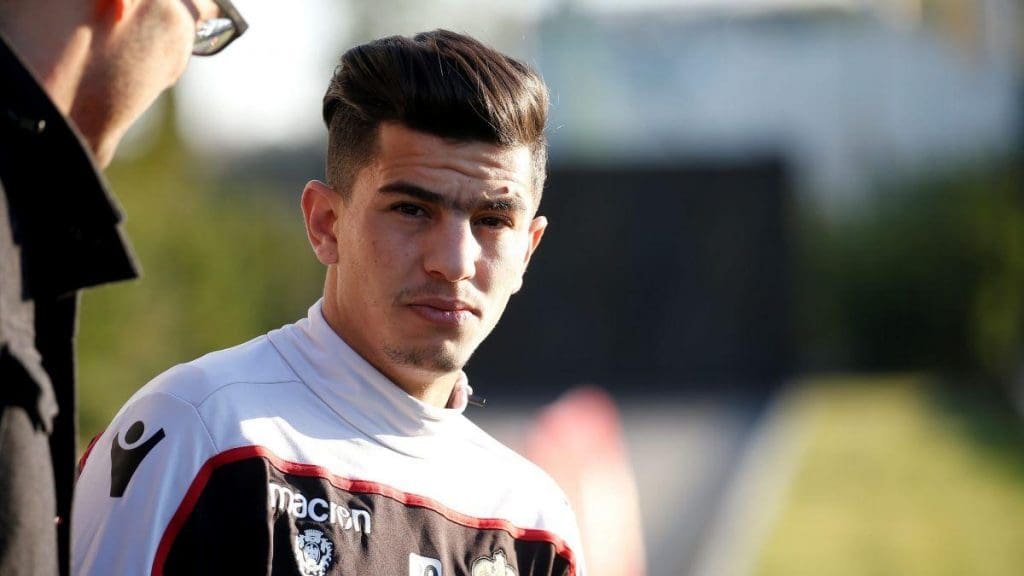 Tottenham Hotspur have reportedly made a bid for Nice full-back Youcef Atal as they look to get a like-for-like replacement for departing Kieran Trippier – who is likely to leave the North London based side this summer.
Kieran Trippier has not had a good season after an impressive showing in the 2018 world cup. The player has been at the centre of a lot of criticism for his poor displays. Although having some good patches of performances – he has failed to maintain some consistency in his game.
While Trippier has struggled with his form, Serge Aurier has been sidelined throughout the season because of his injuries. As a result, the club is keen to sell them both and are searching for a suitable replacement.
The Telegraph reports that "Spurs have made the first move to sign Nice full-back Youcef Atal, by enquiring about the player's signature"
The 22-year-old has been in exceptional form for the French club this season scoring 6 goals in 25 appearances for the club which also includes a hat-trick against Guingamp.
With a passing accuracy of 85%, the player has been rock solid at the defence helping his club sit at the 7th place having only scored 226 goals this season.
It remains to be seen if Spurs decide against signing Atal for highly rated Crystal Palace full-back Aaron Wan-Bissaka – only as the former will require some time under his belt to get used English style of play.
Although, Aaron Wan-Bissaka, after is heroics for Crystal Palace this season, is linked with about all of the big six English clubs and would come at a hefty price tag with hefty wages. Which would probably be the only reason 'WHY' Tottenham would prefer having Youcef Atal in their ranks.
Youcef has shown his ability and aggressiveness to march forward and be a force on the attacking aspect of the game but Nice boss Patrick Vieira has highlighted one problem that the full back possess.
"For Youcef, I'm very happy with him, on and off the pitch. He works a lot, he thinks about the team before thinking about himself," said Vieira.
"He has a lot of energy, is able to play wing back or winger.He brings a positive state of mind, he is happy on the field and I take great pleasure in working with him.He is improving little by little but he still has work to do on the defensive aspect," he added.
Youcef is believed to cost something around £34 million, but would certainly be am upgrade on Kieran Trippier.
Young Youcef Atal also shows abilities which can be linked to raw talent of former Tottenham star Kyke Walker.
If Atal could ever come even close to what Kyle Walker is.. He will not only be a good signing but also a great investment.