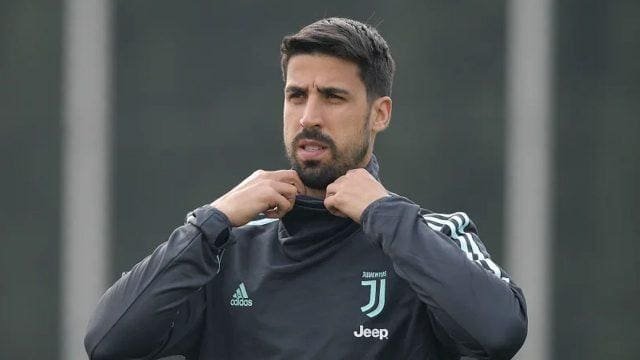 Tottenham have been quite subversive in the transfer market over the past couple of years but with the arrival of "The Special One" high profile transfers seem imminent.
Sami Khedira has come into the public limelight over the past fortnight after having his contract officially terminated by their new manager Andrea Pirlo. His availability have most certainly not gone unnoticed in the football world with managers and clubs interested to sign an experienced player like Sami Khedira.
Sami Khedira – The unsung hero
A world cup winner with Germany, Serie A winner with Juventus and Champions League winner with Real Madrid, on paper Khedira has basically achieved all there is to be achieved but rarely is he mentioned in the same lines as a Luka Modric or a Bastian Schweinsteigger.
At Real Madrid he was surrounded by global superstars like Ronaldo and Di Maria, at Germany overshadowed by senior players like Phillip Lahm and Thomas Muller. What people do fail to note are his under the radar performances in these teams and the productivity he brings to the midfield engine room.
I don't recall any player at THFC that boasts of that kind of trophy cabinet and vast experience. Considering that he has already been offered to THFC – If I was Daniel Levy I would have jumped on the opportunity.
Tanguy Ndombele – On his way out?
It seems quite absurd that a player who arrived with so much potential has caused such a scenario as this. It's through no fault of his own though.
The club knew what they were getting with him; medical was completed with no hitches. A change of manager wouldn't have helped matters either, do we truly know if Jose wants him as a starter?
Everything points out to another one of those over the top Daniel Levy failures where he smashed the transfer budget without much perspective. This one can be filed alongside his failure to bring in another striker as well as his moves for Ryan Sessegnon and Jack Clarke, who both have rarely featured in north London. Ndombele has averaged just 49.8 minutes per appearance this season and started only 12 of their 38 Premier League matches.
The curious case of Jose and Defensive Midfielders
Whether you love him or hate him! You can't deny that Jose knows exactly how to setup his midfield. It usually consists of a defensive midfielder that loves to sit back and protect the back four.
Makelele at Chelsea, Cambiasso at Inter Milan and Matic at Man United, Jose certainly makes them work wherever he goes and considering he has already managed Sami Khedira in the past and has got the best out of him at the highest level is just a testament to how it can all pan out at Spurs if Sami Khedira makes the move. The Million Dollar question is Will he?