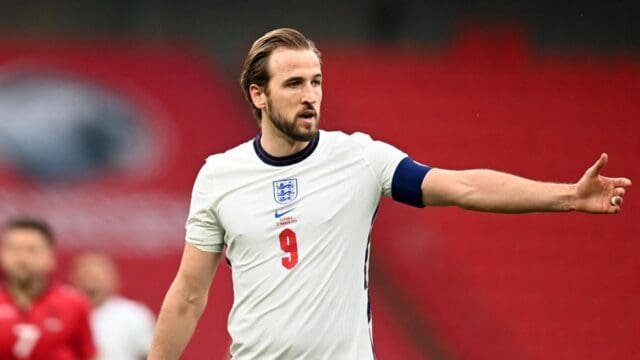 Tottenham Hotspur's newly appointed Director of Football Fabio Paratici has reiterated that it's his club's priority to keep the star performer Harry Kane.
According to various reports, Harry Kane is believed to have taken the decision to leave Spurs primarily because of the lack of silverware in his cabinet. Harry Kane has had the best form of his life for quite some time now but despite his magical performances, the club has failed to achieve any silverware. The last time Tottenham Hotspur won a trophy was in 2008 when they defeated Chelsea in the League Cup final. Harry Kane was only 15-years-old at that time.
Tottenham Hotspur could've won silverware last season but they were defeated by Manchester City in the League Cup final. Harry Kane decided to leave Spurs after their horrendous finish at 7th position in the Premier League. But the recently appointed Director of Football and former Juventus transfer chief has said that they would do everything to keep him at the club.
Paratici told Sky in Italy: "Keeping him is not just my goal, it's our goal as a club. Right now, he's one of the best strikers in the world. He's a complete player, really special. His physique is that of a real number nine, a true poacher, but he also has an incredibly refined technique. I haven't heard from him yet because I don't want to bother the players who are busy at the Euros, it doesn't seem fair to me. They're focused on their own goals with their national teams."
Though it wouldn't be easy for Spurs to keep Harry Kane at the club. Manchester City have come knocking on the doors and have already bid a massive £100 Million for England International. After Aguero's departure, Manchester City are keen to add Harry Kane and the 27-year-old seems interested in making a move to Manchester. But any deal or movement in terms of the transfer would only take place after the conclusion of England's campaign in the UEFA Euro 2020 tournament who are now into the Semis.