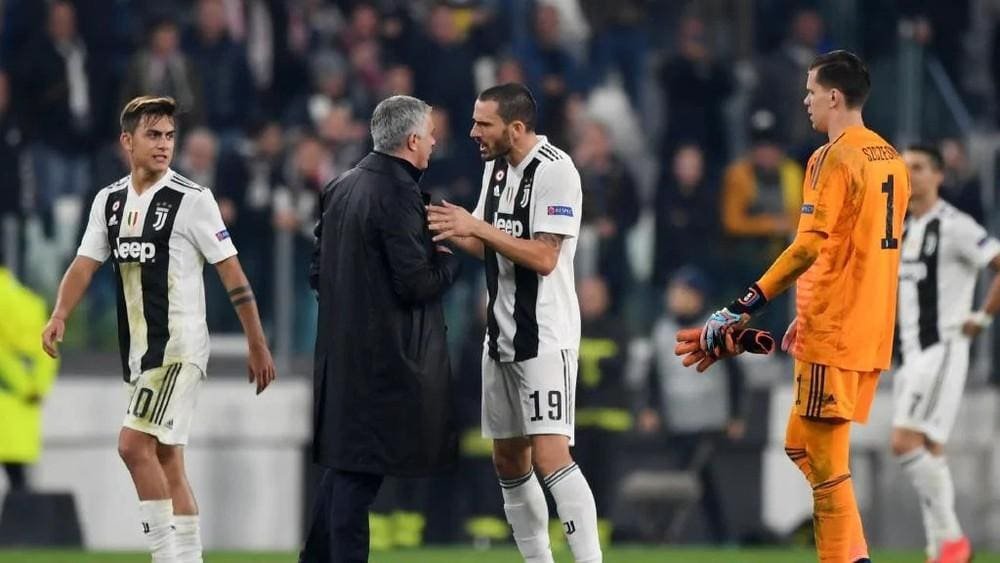 Teams are already hysterical with the entry of Jose Mourinho in London. The Portuguese manager has had a history of wonders with low-key teams and with a squad like Spurs, he surely can beat the tables. Tottenham are already looking a different squad altogether.
Tottenham are most likely to come second in their Group table, next to Bayern Munich suggesting they will face a squad that tops the table. And with teams like Manchester City and Liverpool topping their respective table, the chances of Spurs playing Juventus in the group of 16 are highly likely.
Juventus captain Bonucci is fairly aware of the fact and therefore wants his squad not to face Tottenham. Juventus are on their way of topping the Group D and qualifying for the knockouts in style. Last thing they would want is to face Spurs.
"I would like to avoid Tottenham," Bonucci told reporters. "With the arrival of Mourinho, in some games he can give them something extra. But February and March are a long way off."
"In knockout games, without wanting to take anything away from [Mauricio] Pochettino, Mourinho knows how to drag something more out of his players."
It is possible that Juventus' match-winning run may lay them opposite to a weaker side but if things turn out the other way round, fans will experience the grand finale masked in the name of Round of 16.
Jose Mourinho; the name itself emphasises on the brilliance of knockout stages. This guy is a different ball game when it comes to knockout tournaments and with his face on stake, he would definitely give it his all to take Spurs through; no matter the cost, no matter the team.