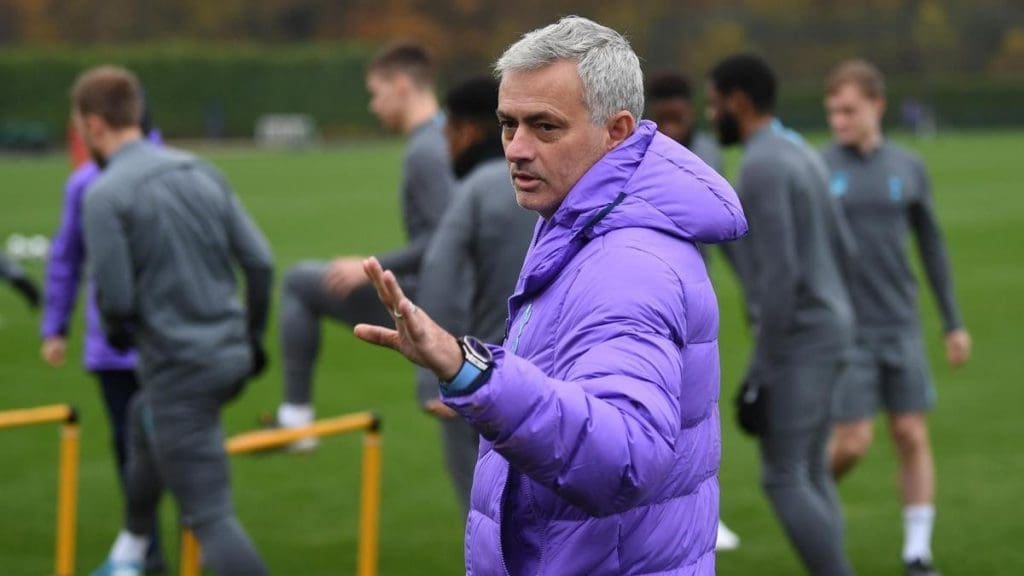 Tottenham Hotspur may need a few more additions to their squad in the summer but manager Jose Mourinho has ruled out the possibility of the club spending so much.
As part of the impacts of the coronavirus crisis, the gaffer has also predicted that the transfer window is likely to be delayed and not happen in the usual period.
Spurs sit at eight on the Premier League standings after having enjoyed a lukewarm season where they have not been good enough. Fans would be expecting huge improvements from the squad should the league resume anytime soon.
Mourinho might also have dent the hopes of supporters who would be expecting big deals in the summer as he adds that his players are looking forward to playing once again.
"The first question after that is when will the transfer window be?" Mourinho told Sky Sports . "I don't think it will be in July or August anymore, it has to go further than that.
"It is normal you are going to have a different market, I don't see the world – especially the football world – ready for some crazy numbers we used to have.
"I would like my club to be what I know what we will be: sensible, balanced and not going to spend rivers of money. We are trying to respect the situation, not just the football but the situation in the world and society overall."
Despite no complaints from his players, the Portuguese says their main priority is to secure the health of his squad and not focus on the transfer window.
"To be honest in this moment it is the last thing we are thinking," he said. "In the club we are not thinking about it. No talks about it, because in this moment we think about safety, following every rule inside of the training ground, we are trying to be perfect, not just in the testing but in everything in the club, we are trying to be perfect.
"Since the moment Bundesliga started, the Portuguese league and Spanish league announced a date to start, I think it is the most difficult moment for us, because we want to play. It is hard to see other countries playing football and we don't do it."