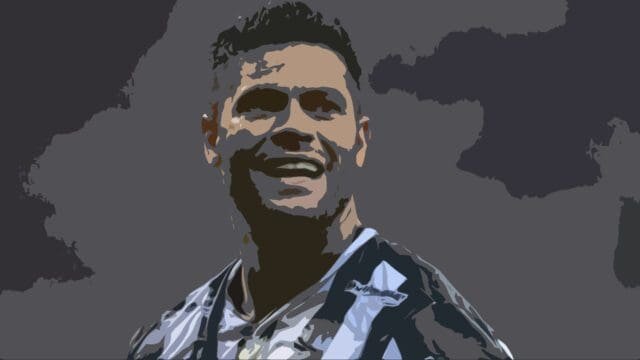 Hulk, the Brazilian cult hero, has disclosed that Jose Mourinho attempted to lure him to Tottenham Hotspur during the manager's tenure in north London. The former Porto man has had a nomadic career, having played in Japan, Portugal, Russia, and China, in addition to his home country of Brazil. The centre-forward is a proven international, having played 49 times for his country and scoring 11 goals.
Between 2008 and 2012, he was perhaps at his peak at FC Porto. Hulk has scored goals with every team he has played for, but he was competing at the best level of his career with Porto. He scored 77 goals in 169 games for the Primeira Liga club. Before joining Zenit St Petersburg for £33.3 million, he helped Porto win four league titles and three Portuguese cups.
The attacker never played in the Premier League or any of Europe's top five leagues. It would have been fascinating to see how he would have performed. Of course, the Hulk's finest quality is his strength. He'd undoubtedly tormented opposing defenders like Michail Antonio or Didier Drogba. However, the 35-year-old may have found it difficult to keep up with the speed of the game in England.
Hulk is now back in Brazil, playing for Atletico Mineiro. During a recent interview, he was questioned about unsuccessful transfers. He said: "The only proposal that really weighed for me to go, which I had said 'yes', was to England. There was a proposal from Tottenham. Mourinho, at the time, had given the ok."
"And due to the rules, because I was playing in China, a long time without playing in the Brazilian national team, I couldn't play in England. So the lawyers tried to see if there was a loophole, there wasn't. So it was the proposal that I would have accepted at that moment there."
Mourinho was Tottenham's manager from November 2019 to April 2021. So the negotiations between Spurs and Hulk might have taken place at any time between then and now. Hulk would have provided Tottenham with an entirely different alternative than Harry Kane, who remains their talisman. However, the Brazilian never made it to the Tottenham Hotspur Stadium, so we'll never know how he'd do in the Premier League.