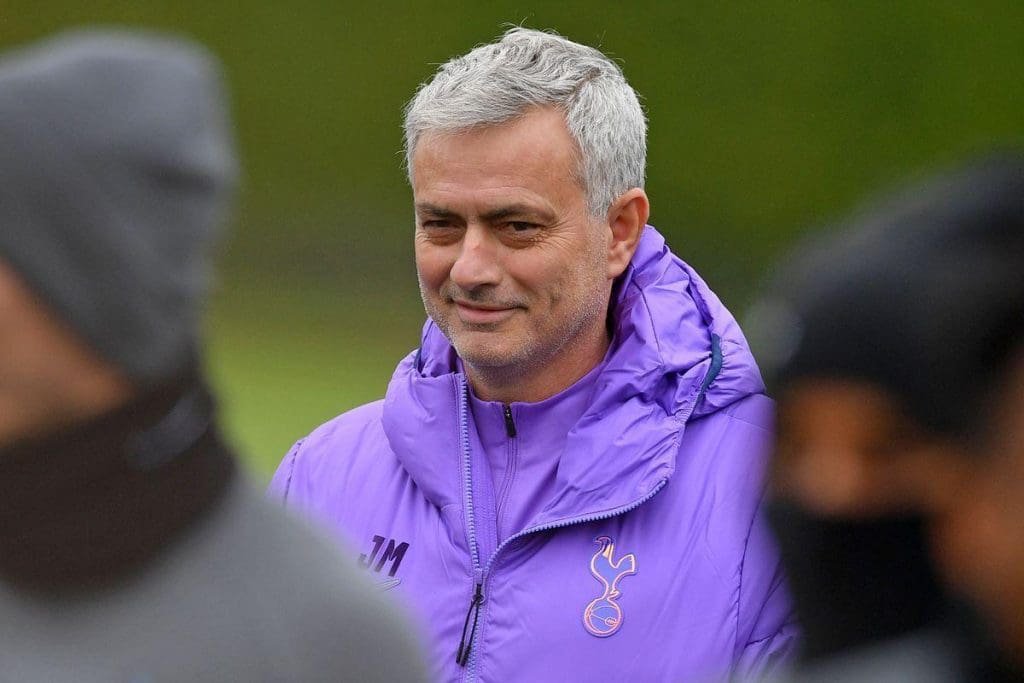 Spurs manager Jose Mourinho has claimed that he is 'very happy' being in charge at Tottenham after comments from Sky Sports pundit Paul Merson last week.
The Sky Sports pundit told Daily Star in an interview last week that the Portuguese manager looked a bit 'grumpy'. However, Mourinho told Sky Sports news that he is happy at the club.
He said: "Contrary to some people who want to be in the news and telling things that are not true, I am really happy at the club. You know me quite well, so you know me enough to know that I am really happy. Difficult? Yes. Difficult. But if it wasn't difficult then it wouldn't be for me. I like the players. I like who they are. I like the boys that they are.
"I like very much the relationship I have with them, so I am really happy. If you see a bad face from me it's because of a bad result. I cannot change myself after a bad result. It's difficult for me to smile. But that's just me. The reality is that I am happy. I am very happy and I look forward to what is coming. I look even more forward to the next season."
Paul Merson's comment of Mourinho turning grumpy might have been premature. However, his complaints about injuries and lack of fitness show that his attitude is moving in that direction.
Mourinho's last two jobs at Chelsea and Manchester United have ended partially due to his attitude, leading the relationship between him and the club turning sour. Mourinho would want to avoid that at Spurs.
Jose Mourinho cannot allow the same to happen at Tottenham and insisting that he is happy is not going to help until he really energizes himself and the club and throws life in it.