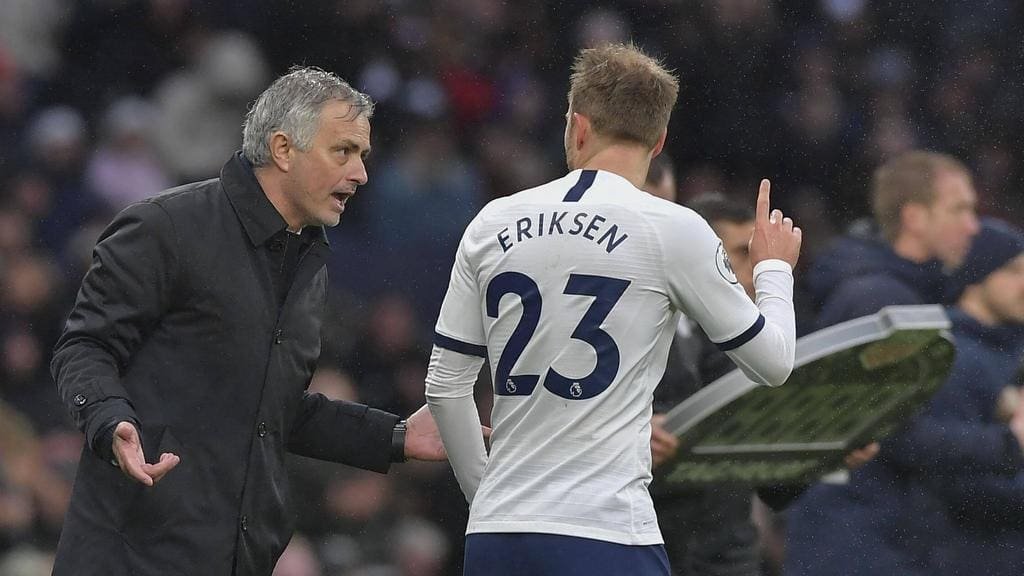 Christian Eriksen had been the highlight of much of all the speculations in past couple of windows with the Dane linked with an exit to possibly every top club once in a while. However, now the Eriksen has left for Inter Milan, Jose Mourinho has finally opened up on his meeting with Christian when he replace Mauricio Pochettinho as Tottenham's head coach.
"Christian, that was a player for a long, long time we know, I never told because it was a kind of moral agreement that we made with him I would never say to you, the day I arrive, first day, he told me I am not going to sign." explained Mourinho on Friday.
"So then it was an experienced and intelligent way for me and Mr Levy to manage the situation. For me to try to have still a player without great motivations but still a player with a good sense of professionalism and respect for the club to give us what he could and Mr Levy on the business side managed to do a great deal with six months on his contract."
Jose was then quizzed about whether he tried persuading Eriksen to stay –
"No, no. I tried to persuade Toby when Toby told me he was having some doubts but Christian told me the decision was made and no way," said the Spurs boss.
"From that moment I was just trying to build the team without him. That was the reason why I didn't play him many, many times.
"At the same time, Christian being a good professional and having respect for the club and his team-mates I knew that with some limitations – there are always limitations with a player in his situation – that until his last day he tried to help the team and be a positive guy in the dressing room, which he was."
Mourinho would not reveal what happened in his meeting with the third player whose contract is running out this summer Jan Vertonghen, although it is believed that the Belgian would like to stay at the club but is yet to accept the club's terms.
The Tottenham head coach praised his chairman Daniel Levy for his dealings with Eriksen and the use of the money from his sale.
"Christian would always give us some of his talent until the end of the season. He is a good professional, respect to the club, respect to the dressing room, if he stayed here I think he would always give us something,"