It's not something new for the fans to see Jose Mourinho win games. The Portuguese manager wins everywhere he goes but the merriment does not hold for long. Jose comes in as a guardian angel in the start of every club but as his time rusts for the club, he starts showing true colour; usual fights with his players creating an azure of negative vibes. That's what he did in Manchester United and that's what Spurs fans don't need to see again.
Although he learns from his mistakes, he seldom changes himself. But if he has changed, the biggest beneficiary will be Spurs. The manager as his players say have already infused a winning mentality in the squad which is clearly evident on the way Spurs have performed post Mauricio sacking.
The process of wins is underway says last night goalscorer against Wolves, Lucas Moura.
"Everyone is excited to work with him [Mourinho]. Of course, he's a big name, a big impact for everyone. Everyone knows his career, how good he is because he has won trophies at every club where he has worked. Now it's a big opportunity for us to learn from him and we have everything we need – a very good coach who has a lot of experience and a lot to bring.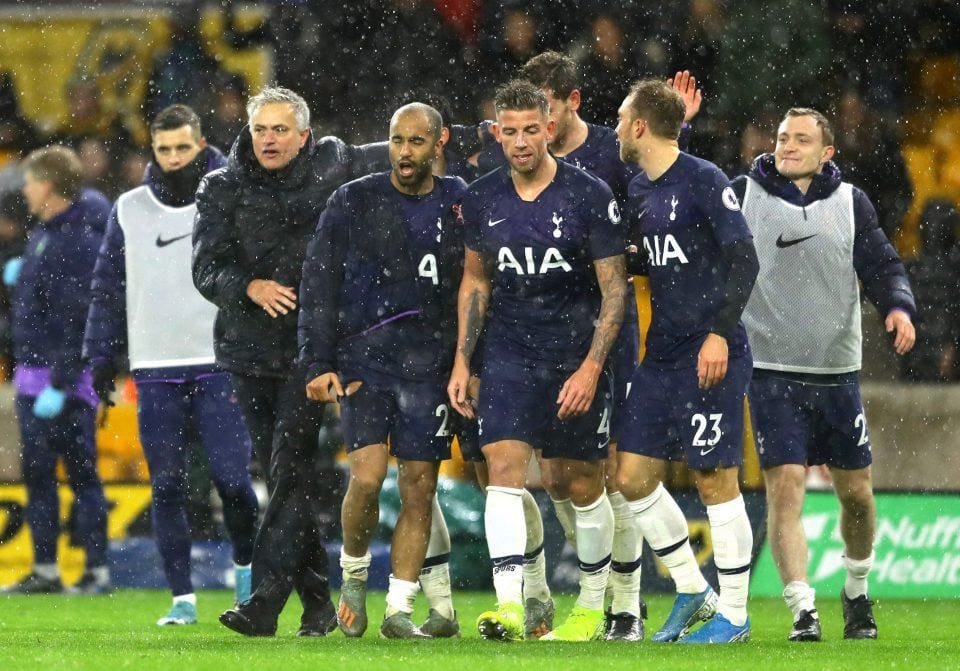 " I really believe we can win a trophy now. Each coach has a different mentality. He always talks to us, he tries to put in our mentality that we are strong, that we are a big club, that we are winners." said Lucas on Mourinho.
Moura has been one of those players that have been helped with a change in managerial role as he has started getting regular starts as opposed to before where he was used as a super sub by Pochettino.
"He tries to put this mentality in us and then afterwards, tactically, step by step, his philosophy. But especially he wants to put this mentality – a strong mentality, winners – in us and that we can win," added Lucas.
The Portuguese has already changed the lives of Dele Alli and Lucas Moura. The duo like all other team mates have started running the blood of wins in their veins which surely is sign of disaster for other teams.