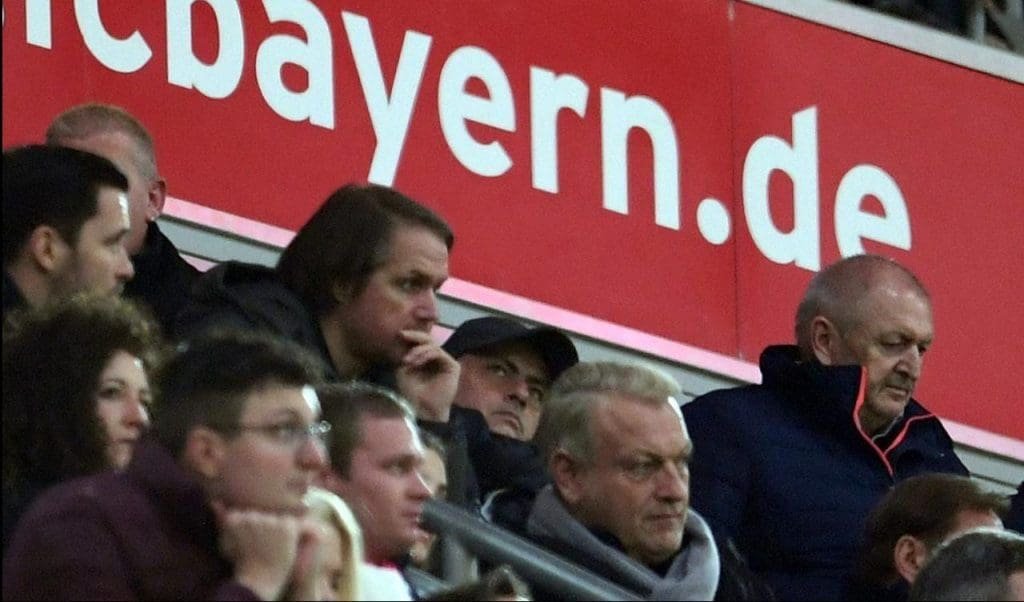 Few days into the end of winter break, Jose Mourinho was spotted at Allianz Arena watching the thriller between Bayern Munich and RB Leipzig from the stands.
The manager did not take a week off in order to go to Germany and watch RB Leipzig; the team against whom Spurs are set to play Round-of-16. Jose Mourinho was so keen on scanning the squad that he even attended their warm-up session.
Tottenham will restart their Champions League campaign at home on 20th February against RB Leipzig (a team that is tagged as Ajax of last year). The second leg will be followed in the month of March on 11.
"The players needed some days off. For their body and soul they needed a rest. But not for me."

Jose Mourinho spends winter break scouting @DieRotenBullen ahead of Champions League clash: https://t.co/6s52GNc0y2 pic.twitter.com/FU5yD2rPkS

— Sky Sports News (@SkySportsNews) February 10, 2020
"The players needed some days off as their body and soul needed a rest," he told Sky Sports.
"But not for me. I think the best way for me to try and help the team is to work.
"It was very important for me to be at the game so that I can see the small details – even the warm-ups."
"I can see what television and video don't give me. I need to see the warm-ups and watch what players do individually."
"Some skills are hidden during the game sometimes. It's a different intensity and experience. I couldn't miss the chance."
In the era of technology, Mourinho still prefers the taste of eyesight. The Portuguese manager is determined to take his managerial level to a high once again and also give Tottenham what they have been yearning for a long time now: a silverware.