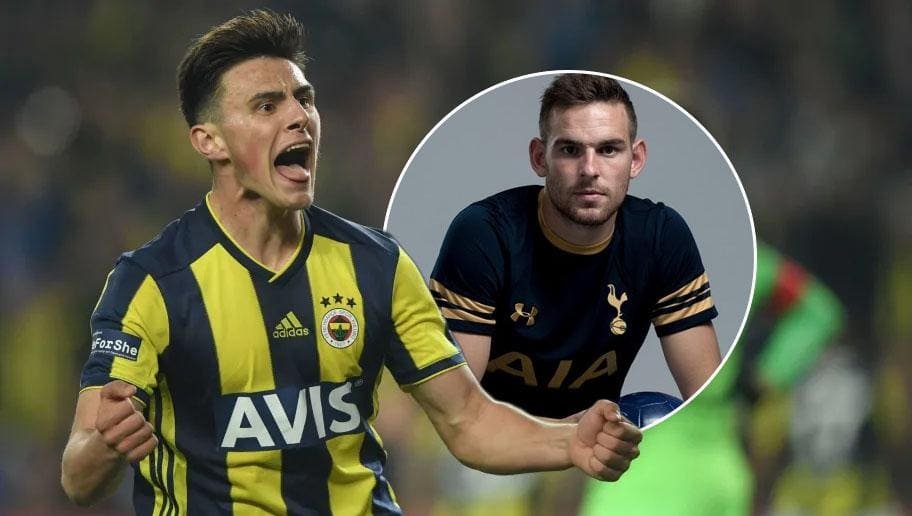 The North Londoners have been offered a green light for a swap which by my calculations is a no brainier. Spurs are willing to sell Janssen back to his former club and swap him with a player of present.
Janssen should or let me say has to leave Tottenham. The midfielder has only been able to score 6 goals in 7 times the games that he has played, i.e in 42 games which by a central midfielder standard is ambiguous. According to reports, Spurs are ready and willing to pay Fenerbahce £19.6 million plus Janssen in place of Eljif Elmas.
According to Fotomac, "Many clubs" want Elmas and Spurs signing the 25-year-old is a no-brainer, wholly and solely because of Janssen's incompetence and complacency to play Level 1 football because of which he was sent on loan to Turkey for 2017/18 season.
Eljif Elmas is a decent attack option who had made 40 appearances in the season and was able to score 4. The stats are not as good as they should speak of his talent. Anyway, Elmas is a perfect fit for Mauricio Pochettino's tactics and requirement.
The swap deal does make all the sense in the world because bringing a new and talented midfielder is pre-described necessity of Tottenham Hotspur. The North Londoners have to strengthen their midfield with dark clouds of Eriksen leaving the club floating around.
Thus, Janssen should be leaving and Elmas should be joining. One Dutch for the another but a talent for some lay man who would not perform but waste the pocket of Spurs board.