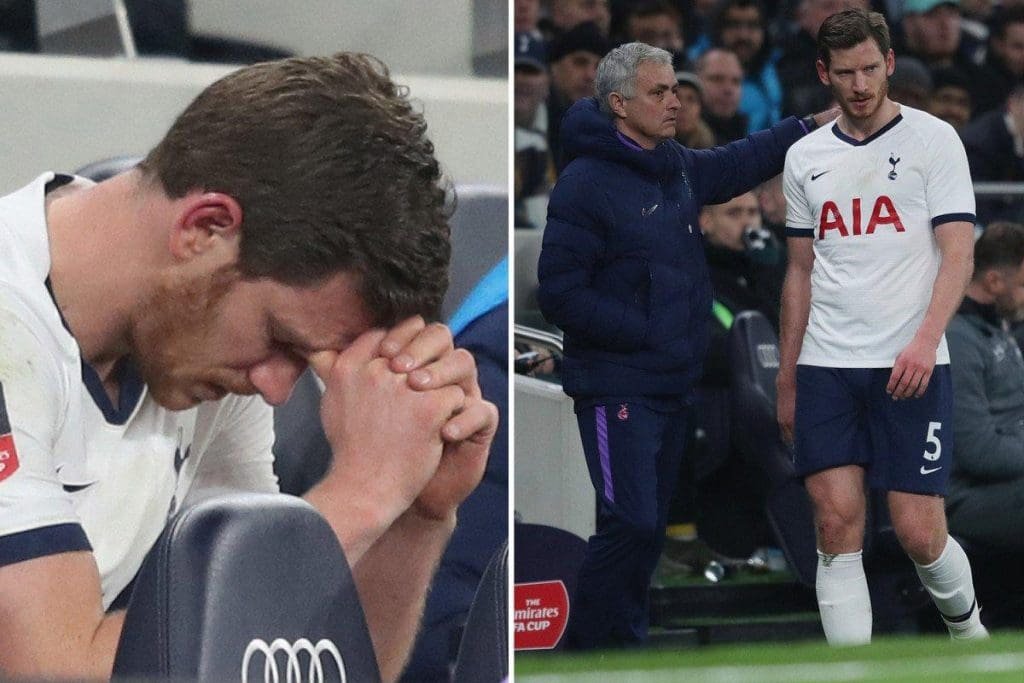 Jan Vertonghen appeared on the verge of tears after being substituted in the 53rd minute of FA Cup outing between Tottenham and Southampton which the former won courtesy a late goal of Heung-Min-Son.
The 32-year-old appeared to be crying after walking down to the bench and hence. He subtly wore that look of a player who knows that his time at a club that he dearly loves is coming to an end.
Caption this pic.twitter.com/Sqwm9myxJ2

— LacaZte. (@LacaZte) February 5, 2020
Vertonghen has been the wall of Tottenham for a long time now but his ageing legs are not helping him. He surely understands that his top-level career is at the end and hanging on thin thread of experience.
After being substituted to Gedson Fernandes, Jan was visibly distraught while walking from the far end to the bench and onto the seat with his head rested on his knuckles.
Vertonghen was visibly slower than the one we used to have and the impact of which was caging Tottenham's attack. Having substituted at 1-1, Spurs scored 2 goals after his exit which has further increased the claim that Vertonghen is deterring team's performance.
Jan Vertonghen was also struggling to deal with the balls while running back to his own post and gave a sadly bad performance; a thing of regularity now.
After the match, Mourinho said of the substitution: "No injury, it was my decision. It's normal that he's sad. No player likes to come out."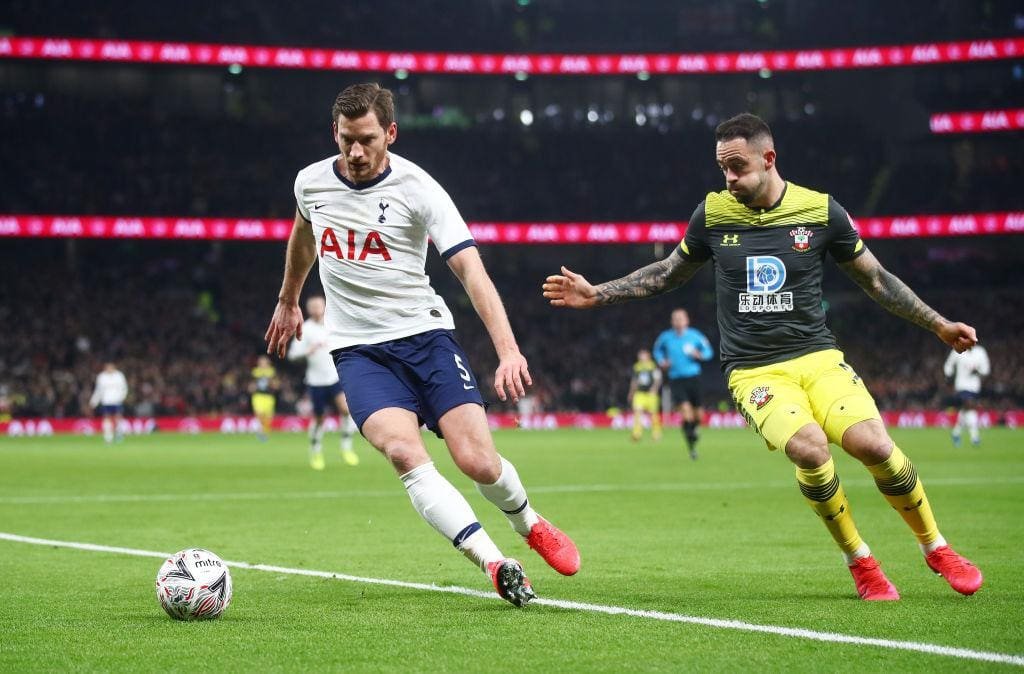 "I did that with [Eric] Dier against Olympiacos. Even worse because it was in the first half. In the second half I had a feeling in the first half that I needed to change to a back four."
"It was just a question of waiting for the right moment to bring on Dele, because Dele was a big question mark."
"Like a chess game with no bishops or kings, no queens. Missing so many pieces, it was very, very hard with so many injuries and problems. No [Steven] Bergwijn."
"I had to change and I decided to leave [Japhet] Tanganga and Toby [Alderweireld], a bit faster and better to cope with space.
"I sacrificed Jan. So sad yes, and with a reason to be sad, but happy now because we won."
Spurs fan, however, supported their long-lasting hero on Twitter and subsequently boosted his morale with healthy compliments.
One wrote: "Spurs fans will always have a lot of time for you, @JanVertonghen. You're loved & respected throughout the entire fanbase. Head up."
While another added: "Keep your head up @JanVertonghen. No matter what mate, us fans will always consider you an absolute icon of a defender for Spurs. 100% fan favourite!"
Vertonghen's future seems to be fading and it mat not come in as a surprise if the Belgian moves away this June. Anyway, for the time that he has survived, it has been a wonderful journey full of ups-and-downs.