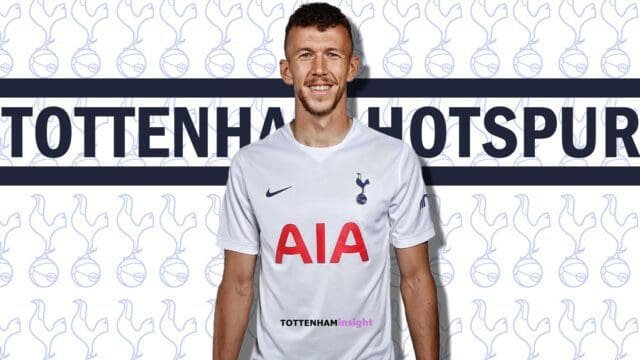 Italian football journalist Gianluca Di Marzio has revealed an imminent departure for Tottenham Hotspur's star player, Ivan Perisic, as he prepares to bid farewell to the club.
After joining Tottenham on a remarkable free transfer from Inter Milan under the leadership of former manager Antonio Conte just last summer, Perisic's future has been cast into uncertainty following Conte's departure.
Now, the versatile player finds himself on the brink of a remarkable return to his homeland, Croatia, with HNK Hajduk Split. It was earlier claimed that Turkish club Fenerbahce also had a keen interest in acquiring the Croatian winger's services.
However, it appears that Perisic's heart is set on a homecoming, as he is now on the verge of leaving Tottenham to embark on a poignant journey back to Croatia.
This decision to prioritize his homeland over other potential options, such as Turkey or even Saudi Arabia, carries an emotional weight for the talented player.
Di Marzio confirms that Perisic intends to terminate his contract with Tottenham, paving the way for a smooth transfer to HNK Hajduk Split. This bold move showcases Perisic's determination to return to his roots and embrace a new chapter in his career.
During his tenure at Tottenham, Perisic made a notable impact on the team. Displaying his versatility, he featured in an impressive 44 matches across various competitions.
While his goal-scoring record may not have reached extraordinary heights, with only one goal to his name, his contribution as a valuable asset was evident through his 12 assists.
With Perisic's departure, new horizons emerge for both the player and Tottenham. While it remains uncertain whether the club will seek a replacement or allocate resources elsewhere in the squad, a new left-back is a must for the club.
Last season, Ivan Perisic and Ryan Sessegnon took turns to fill that role whilst Ben Davies filled in on the odd occasion. With the Croatian likely to leave the club, the remaining options do not inspire much confidence.
Yes, Tottenham did sign Destiny Udogie who was on loan at Udinese last season. However, even the Italian is not adept to playing in a back four which is what Ange Postecoglou is likely to use at the club next season.
Whether Perisic decides to stay or venture elsewhere, the impact on Tottenham's plans appears to be minimal. Only time will reveal the next chapter in the Croatian's journey and the future course for Tottenham Hotspur.