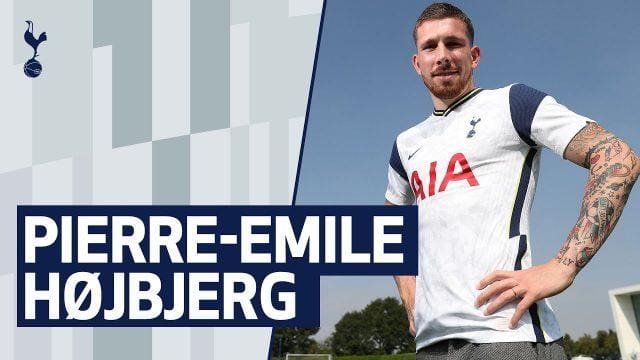 It's 2020, Liverpool are the Premier League champions, PSG are in the Champions League final and Tottenham have finally made a signing. Anything is possible this year. The club have secured the services of Pierre-Emile Højbjerg from Southampton for around £15 million, with Kyle Walker-Peters going the other way for around £12 million. While this won't grab too many headlines, the Dane could prove to be an incredibly shrewd signing for Jose Mourinho.
Described as a player who could be "Bayern Munich's Busquets", at 17, by then manager Pep Guardiola himself, it is fair to say that there were high expectations for Højbjerg. While he may not have completely lived up to those expectations yet, being Southampton captain at 23 is not too shabby.
His defensive contributions have been impressive this season; he made 80 tackles, the seventh highest for a midfielder in the top flight, despite featuring in just 33 League games. He was also in the top 15 midfield players for completed passes and interceptions.
At Spurs, he will be tasked primarily with providing a platform for other more adventurous and creative players, while helping Mourinho's side establish greater control of possession.
Højbjerg would fit and possibly work very well in a double pivot, along with a ball-winning midfielder like Eric Dier which would leave the Danish midfielder with the box to box role. He could also be made to sit back and act as a deep-lying playmaker, given his great ball winning, decision making and distribution. In cases like this, he could be deployed alongside Tanguy Ndombele or Moussa Sissoko. The signing of Højbjerg will be good for players like Ndombele and Dele Alli who are creative outlets of the team and looking to reinvigorate their careers after a dip in form. Hojbjerg's defensive prowess will allow greater attacking freedom for Spurs' attacking midfielders. A player like Giovanni Lo Celso would also compliment Hojbjerg very well and the control they will provide in midfield would prove to be greatly helpful in games where Spurs need to control the tempo of the game from midfield.
Højbjerg's attributes and mentality will make him a great asset for Jose Mourinho who prefers 'no-nonsense' midfielders. The last Danish midfielder that played at Spurs was considered one of the best in the world and while they may not have the same role, Højbjerg will look to emulate Christian Eriksen's influence at Tottenham. Whether he will actually perform or all this is just empty speculation is left to be seen, but one thing is for sure – the Premier League couldn't return soon enough.