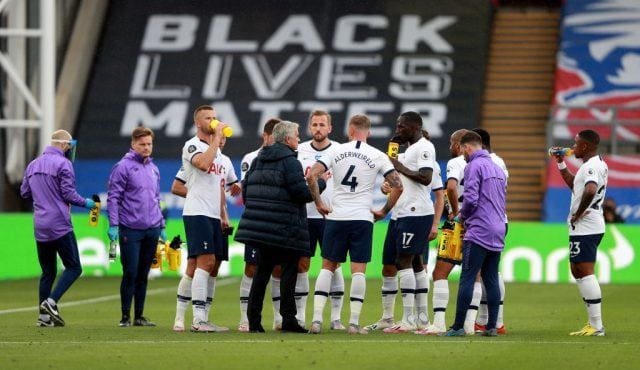 After a disappointing opening day loss to Everton, Spurs have come back in remarkable fashion!
Last season after surviving the early turmoil caused by the departure of Mauricio Pochettino, 'The Special One' got Tottenham Hotspur's 2020-21 season up and running. Club chairman Daniel Levy has backed Mourinho by bringing a long-awaited backup striker, new defensive midfielder, new full-backs, and the cherry on the top return of Welsh wizard Gareth Bale.
So how has Jose revived Tottenham Hotspur,
HARRY KANE BACK IN WORLD CLASS FORM
Back in 2017-18, Harry Kane was probably the third-best player Cristiano Ronaldo and Lionel Messi, scoring 30 league goals. But injury issues had caused a decline in form. Although he was looking like a good striker it was a fall-off from the world-class levels of the 17-18 season.
The English captain tends to come back from injuries earlier than expected which increases the risk of future injuries and his new head coach Jose Mourinho abides by 'playing through pain' mentality.
But the extended break due to the COVID-19 crisis has helped Kane get the much needed rest he required to get back to his best. He took 5 shots per match in 2017-18 but in the subsequent season he dropped off to 3.8 (18-19) and 2.8 (19-20) while xG went down from 0.76 in 17-18 to 0.37 in 19-20. As Kane began to spend more time on the sideline, Tottenham's form suffered too.
In the 20-21 season, the 27-year-old has glimpses of 17-18 form taking 4.8 shots per match with an xG of 0.97 (career-best). This year is going deep to receive the balls and creates chances from these positions. He has created 2.8 chances which is the best in the league, providing six assists and scoring three in the process. With Carlos Vinicius as his backup, Kane has the full license now to get as many goals without injuries concerns damaging the team.
ARRIVAL OF NEW FULL-BACKS
It is said that full-back is the most important position in modern day football. Last season Tottenham only had Serge Aurier who was capable of playing that role with Danny Rose being loaned and Ben Davies injury issues causing him to miss most of the season.
Fast forward to the summer of 2020, Daniel Levy splashed just £42m on Sergio Reguilon and Matt Doherty just shy of £40m Manchester City spent on bringing Nathan Ake from a relegated AFC Bournemouth team.
The Portuguese manager in previous tenures has preferred one of his full-backs to join the attack while at another end he likes to have a stationary one. We can look at his 2014-15 season title winning season at Chelsea where Branislav Ivanovic played as an offensive and César Azpilicueta remained stationary.
Considering this will be the same tactic Jose will implement at Tottenham, he will use Davies or Aurier as one of the full-backs during the games against Top Six and he can use Doherty & Reguilon against weaker opposition.
CHANGING IN PLAYING STYLE
After five and a half years under Mauricio Pochettino, it was time for Tottenham to work under a new blueprint. While Pochettino brought in a modern style of playing football, Jose is a classic football manager who prefers being more physical rather than technical. And it can be argued that Tottenham were already heading in that direction with only eight out of the 25 players less than 6ft tall and six of their eight signings are above 6ft.
Under the two-time Champions League winning manager, Tottenham are one of the more aggressive teams in the league. They commit more tactical fouls than anyone else and also by mudding by the midfield they stop attacks before they get converted into dangerous chances. Surprisingly, under the tutelage of 'The Special One', they are a more efficient pressing team than they were under Pochettino completing 165-175 presses per game.
Spurs under Jose Mourinho are transformed into a side capable of bulldozing, outmuscling and bursting past their opposition numbers while still possessing the technical qualities to play through pressing sides.