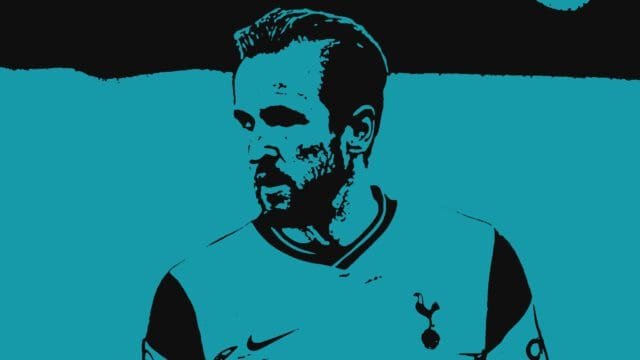 Tottenham Hotspur have been surrounded by transfer rumours and speculations regarding Harry Kane during the whole summer. The England International was himself desperate to leave the North London club in search of trophies and glory.
Manchester City were all over Tottenham Hotspur for a deal regarding the transfer of Harry Kane. They were constantly negotiating with the club management and Daniel Levy. But as far as Levy is concerned, the whole footballing world knows he is the toughest to negotiate with.
Daniel Levy maintained the stance that Harry Kane is not for sale and they will under no circumstances sell him. Things started moving quickly after the conclusion of the Euro 2020 tournament. But the tough Tottenham Hotspur kept on rejecting multiple bids and offers from Manchester City for the 28-year-old. Harry Kane still has three years left on his current contract at Tottenham Hotspur.
The frustrated Sky Blues moved on to their other targets and reports even suggest that they are moving in the right direction towards landing the great Cristiano Ronaldo. Even CR7 is supposedly looking at moving to Manchester City.
While amidst all this, Harry Kane has come out on his social media with a post regarding his future at the North London club. He has written on Twitter that he will be staying at Tottenham Hotspur for now and he is grateful for the support and reception he received.
It was incredible to see the reception from the Spurs fans on Sunday and to read some of the messages of support I've had in the last few weeks. 👏⚽

I will be staying at Tottenham this summer and will be 100% focused on helping the team achieve success. #COYS pic.twitter.com/uTN78tHlk1

— Harry Kane (@HKane) August 25, 2021
However, the key sentence to note in his post is that "I will be staying at Tottenham this summer". Harry Kane by writing that has still kept his doors opened for other clubs to come knocking in the future if not now. This just goes on to show how desperate the 28-year-old is actually to leave.
Tottenham Hotspur very well understands the intentions of Harry Kane and they will be looking to bring a replacement for him. If not in this window then at least in the next one. They know that Kane will try again to leave in the next window and they cannot keep hold of him forever.