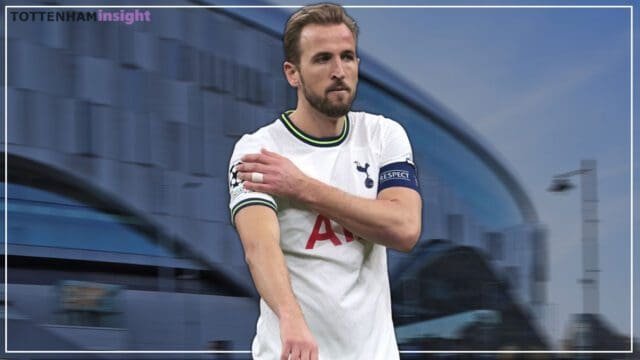 Harry Kane has moved on, it's time for us to get over him as well. But surely, it's gonna take a while, ay? He joined Bayern Munich in a deal worth £100million after spending nine years at Tottenham Hotspur, and sadly he doesn't have any silverware to show that time off.
And while the England skipper is prepping for today's Euro qualifying game vs Ukraine in Wroclaw, Poland – he spoke about signing for Bayern, and how going into a more pressured environment will help him become a better player for the upcoming Euros next year – that will be hosted by Germany.
"I believe it will. Whether I win or not, the decision [to join Bayern] came down to putting me in those situations. With Bayern Munich sometimes we expect them to win because they have won [the Bundesliga title] for the last 11 or 12 years or whatever it has been.
"But in my short period there is still a lot of pressure to win these trophies. We have not won the cup for a few years and we have not won the Champions League for a few years, so there is definitely a lot to gain and a lot of pressure to take.
"Time will tell, but at the moment I am enjoying that feeling.
"It's definitely a different pressure compared to what I felt at Spurs. Of course we wanted to win things at Spurs but if you went a couple of games without winning then it wasn't a disaster.
"The feeling at Bayern is that you have to win every game. We won the first two games 4-0 and 3-1 and there was still talk about not being too happy about the way we played. That's part and parcel of being at one of the biggest clubs in the world.
"Of course, there is no hiding the fact it [silverware] is the one thing missing from my career at the moment and when you have got players in the [England] squad who have won things you want to be part of that as well and have those experiences as well."
"Just the experiences of having title runs and cup runs and hopefully a Champions League run will only add, hopefully, to handling pressure in certain situations. If we are going to win anything with England we are going to have to deal with that.
"Me, being captain, I want to put myself in that position as much as possible."
Harry Kane, over the years, saw his England teammates win ample of trophies for their respective clubs and among them was a certain Kyle Walker who left White Hart Lane back in 2017 for the Blues from Manchester and has kissed thirteen titles. Kane admitted it "hurt" seeing his England teammates winning accolades and that he uses as motivation to kiss his first trophy with Bayern.
"As a competitor, when the boys are playing the Champions League and I am just sitting at home watching it, I would be lying if I said there wasn't a part of me that hurt.
"Of course, I want them to do well — Kyle and all those guys to win when they are in competitions I am not in — but a part of me wants to have those experiences. With the other players in the team having done that, I am not sure jealous is the right word, but it does motivate me to go on and try to push myself towards some of those trophies the guys have got."
There were speculations that the 30-year-old was not leaving the Premiership as he wanted to hunt Alan Shearer's goal-scoring record. Being only 47 goals shy of that.
"I think there was a lot of talk about it and the fact I was getting closer to it but I have never been anybody who has chased individual honours ahead of team awards," Kane continued.
"Ultimately it comes down to me to see how good I can be and I felt like I had to be playing Champions League football and competing for titles each year. Bayern Munich definitely gives me that.
"The record of course would be amazing and it might be amazing if one day I do end up breaking it. But it is not why I play football and my move shows that."
Now, this season's UCL finals are to be hosted by Wembley, and Kane is already dreaming of a dream double with Bayern.
"I have been told about the Champions League final in Wembley, for sure, and I know the Euros are in Germany next summer so if there's someone out there writing a movie, I will try and do my best to make it happen!
"It's hard. There's so much time to go I don't want to think about it too much, but if it did happen it would be incredible."