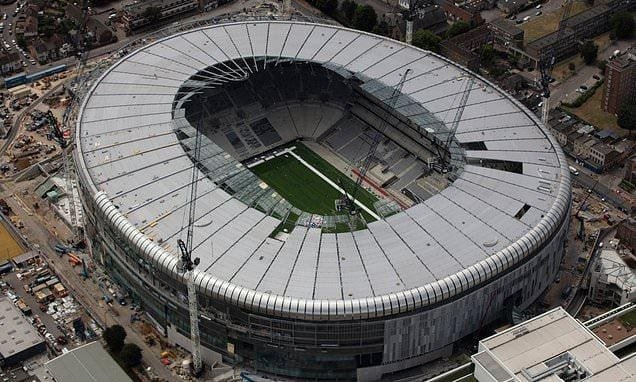 Spurs reportedly have alleged that the areas surrounding their new stadium are very dirty and is damaging the clubs ambition to establish one of the world's most unique entertainment venue.
The Guardian ran a story yesterday which claimed that they have accessed a confidential memo which has the club complaining to the local authority for the litter around their new stadium and how it will impact the image of the ground.
According to the Guardian, the memo read, "Spurs were very dismissive as to the current state/appearance of Tottenham and implied that this was not an acceptable environment for their new stadium and supporters."
"Spurs as you may be aware of quite an aggressive operator. When the question of all the extra cleaning needed was raised and who would fund it was made very clear that it would not be paid for by Spurs."
The report further alleged that the memo demanded the cost to resurface the Tottenham High Road are covered by the Council. The Haringey Council have chosen not to say anything on the matter and have claimed that they are working together with Spurs to resolve the issue.
This news comes as more of bad news for the fans and the club who are eagerly waiting to move into their new stadium which was expected to open way back in November but got delayed and is hoped to open in February.