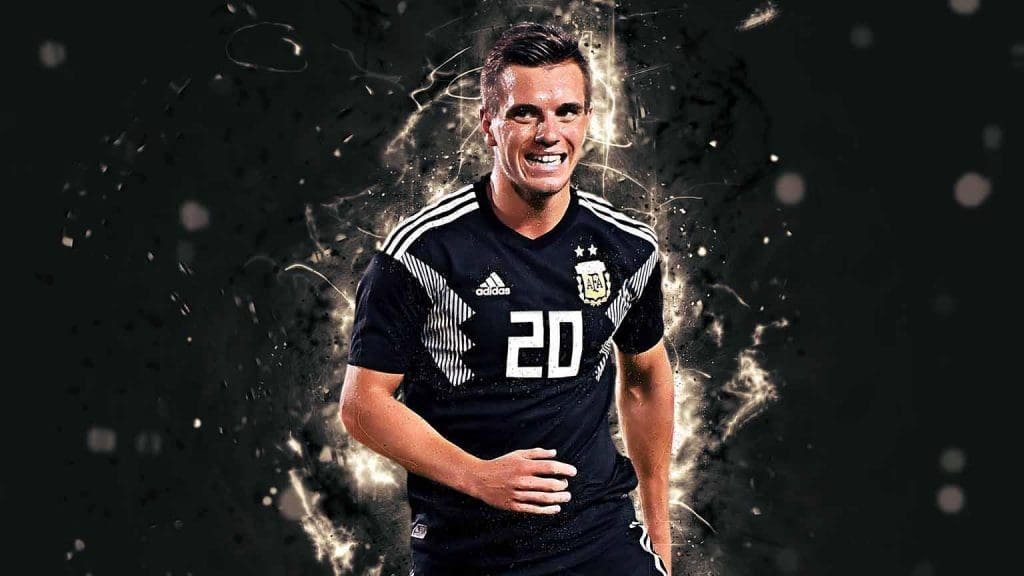 Prior to signing Giovani Lo Celso, Spurs were eyeing for more renowned midfielders in Philippe Coutinho and Paulo Dybala from Barcelona and Juventus respectively. Nevertheless, Lo Celso seems to be much worthy midfielder, who best suits Pochettino's likings.
Gio has arrived to North-London on an initial loan deal from Real Betis, expected to be worth around €16m for rest of the campaign with an obligation to make the move permanent next summer for £55m IF Tottenham qualifies for tje Champions League.
History
The 23-year old Argentine midfielder – born & raised in star Lionel Messi's hometown, Rosario.
A youth product of Rosario Central, spent two years at the famous football academy of former Atletico Madrid defender Jorge Griffa, where Pochettino also spent some of his formative years.
Only a single season was required by him to showcase his talents with Rosario Central to get himself into bigger club as Paris Saint-Germain in 2016 brought Lo Celso to Europe, when he was just 18 years old. But was deprived of more chances over there because of multiple attacking midfielders. Consequently, he was transferred to Real Betis out on a loan for 2018/19 season.
Giovani Lo Celso leaved no stone upturned and experienced a phenomenal season in La Liga, scoring 16 goals and helping from six assists. He emerged as a superstar and now is under his nation born coach, Mauricio Pochettino, who is best known for bringing out the best performance from young players.
Strength
His attacking skills and match winning efforts has led Gio to enter into the elite group of footballers who are not only versatile upfront but also gifted. Lo Celso is superb with the ball at his feet, quick dribbling ability, powerful and accurate shoots.
What makes Lo Celso Poch-esque is his abilities to link up and build play just on the edge of the final third.
Real Betis fans will never forget his winning knock against formidable Messi-led Barcelona by 4-3 in Camp Nou. He played effortlessly and did everything to secure that game and besides was adjudged the man of the match.
Weakness
His versatility has become his favorite enemy – average performances around the pitch are no good and at point of time at Paris Saint-Germain where there was no fixed position which did suit his best of abilities. Giovani also suffered Argentine axe due to same issues.
He runs a large distance of ground and attempts to be present everywhere, often getting carried away from his original position. (Xhaka-esque?)
And above all – he is still far away from playing a matured mind's game. There are some regretful moments too for him. In February 2018 , Champions League round of 16, encounter between PSG and Real Madrid, where PSG were dominating but he gave a penalty gift to opponents because of unnecessary foul on Toni Kroos and thus PSG lost by 3-1. [Oh really, so we are basing our opinion on someone just because of one unnecessary foul? – Just one of examples of his vulnerability]
Attitude
He is not an overnight success – During his early stage in PSG, he struggled to play at big levels being inconsistent with his performances.
However, Real Betis gave him the platform to display himself completely with guarantee and much valued play time. He became the hero at Betis – a genuine FAN FAVORITE.
Where is his future taking him to?
Mauricio Pochettino and Giovani Lo Celso, has all it takes to be a happy marriage, with the former known to guide young lads and Gio can just be another of his turnover. Being from the same country, speaking the same language and understanding similar way of football will play a huge part in their chemistry.
Both the countrymen will have a better coordination and understanding between the two , effective for his upbringing.
If his blasting form continue, then Spurs faithful are in for a treat. Just sit back and enjoy Gio.
WATCH: Tactical Profile : Giovanni Lo Celso | Why Spurs signed Lo Celso