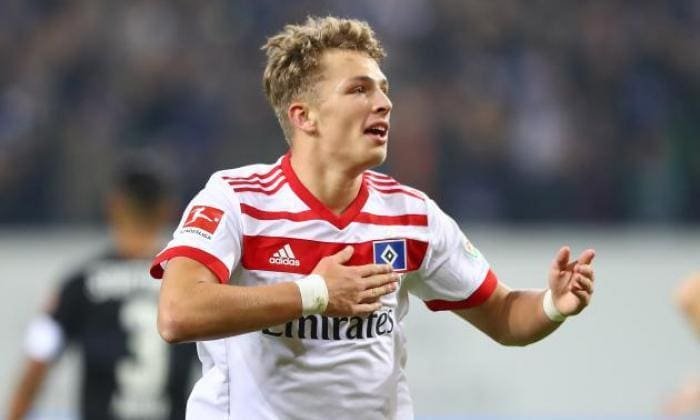 Spurs faced their first defeat against a newly promoted team after 39 games and slipped back to the 3rd position in the league.
Having scored 11 goals in 2 matches Spurs were expected to grab an easy win but Wolverhampton delivered a huge upset for the season and brought Spurs back to earth after their 6-2 and a 5-0 thrashing of Everton and Bournemouth.
A goal from Harry Kane in the 21st minute put Spurs ahead but lack of energy in the second half led to Spurs conceding 3 goals in quick successions to drop points at the Wembley.
However long-term Spurs target Hamburg striker Jann-Fiete Arp was present at the Wembley during teams loss to 3-1 against Wolves. The 18-year-old forward has been linked with a move to Tottenham Hotspur after scoring 18 goals in 19 appearances for Germany U17.
Talking about his ideal Arp said "There are many good strikers that you can learn a lot from by watching," Arp told UEFA in May 2017. "But if there was just one player I had to pick as my role model, it's Harry Kane."
"He plays the way I want to play. He's quick and very comfortable with and without the ball. It's difficult to stop him. You need to pay attention for 90 minutes because he can score at any time."
He further added, "He went through all the youth teams in his club, became a first-team player at that club and was even the Premier League's top scorer, twice," Arp explained. "Now, he's an international. In the space of three years, Kane has made every step that you dream of as a young player."