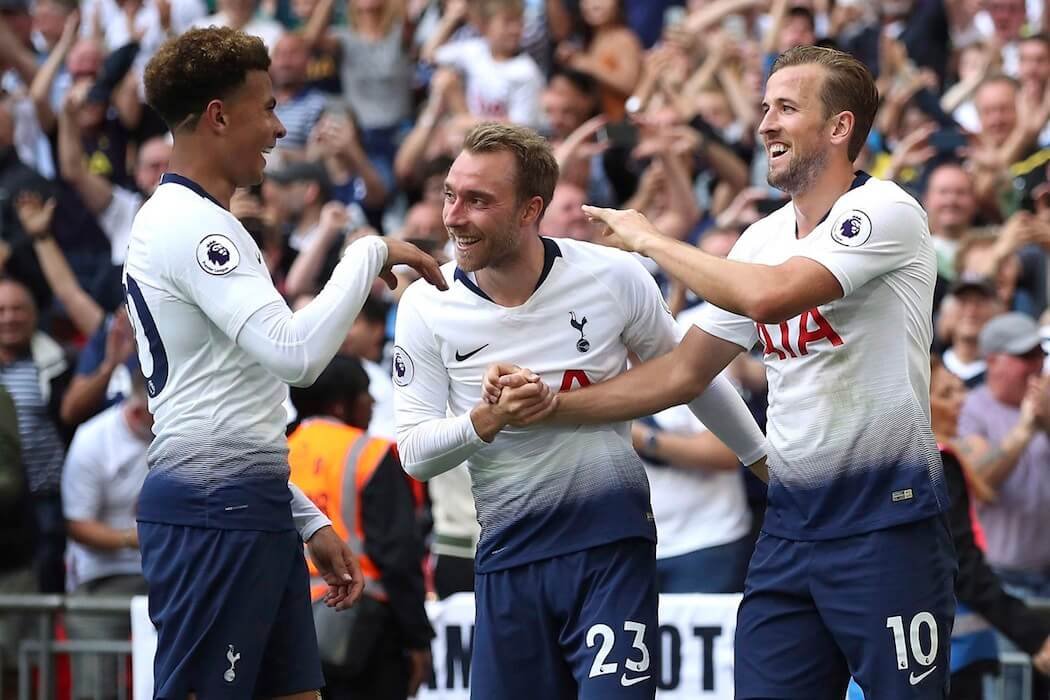 Eleven games, eight wins and three losses, Tottenham Hotspur are again in top four. The London based club of English Premier League managed to sweep up all the three points with a 3-2 win over Wolverhampton Wanderers on last weekend. It was not only a three-point haul for the visitors but it dragged their fans through a whole range of emotions in the process.
Spurs were looking to get back on the track after the 1-0 home defeat to Manchester City matchday 10. Manager Mauricio Pochettino once again rotated his side between two games and yet got the end result. Erik Lamela, who scored that extraordinary goal from Son Heung-min's pass, after which before a sweeping move saw Lucas Moura head a delightful goal just in the gap of 3 minutes.
English captain Harry Kane made it 3-0 after the break, though the Wolves did hit back as Juan Foyth gave away two penalties and they were taken neat and clean by Ruben Neves and Raul Jimenez. However, Spurs had all the three points as no more came from the homes side.
Fans may get frustrated as Spurs never make thing easily getting, but it will also be pleasing to witness a win and undoubtedly those excellent playing balls on show in the first half.
Former Spurs striker Gary Lineker also cherished his side's win at Twitter on Saturday night and praised Tottenham. He called their style 'beautiful' which lead to two 'gorgeously crafted' goals to go 2-0 up. The former England international who holds England's record for goals in FIFA World Cup finals with 10 scored also poked fun at comments made by Gary Neville earlier this week. The Sky Sports pundit suggested there that Spurs had been 'pathetic' for 30 years before Pochettino arrived and Lineker joked that it was great to see them not being pathetic with their win at Molineux.
Some beautiful football being played by @SpursOfficial leading to 2 gorgeously crafted goals.

— Gary Lineker (@GaryLineker) November 3, 2018
Great to se @SpursOfficial being less pathetic than they've been for 30 years.

— Gary Lineker (@GaryLineker) November 3, 2018
There have been a few ropey decisions today. Another one there going against @Wolves. Not even close to being offside.

— Gary Lineker (@GaryLineker) November 3, 2018