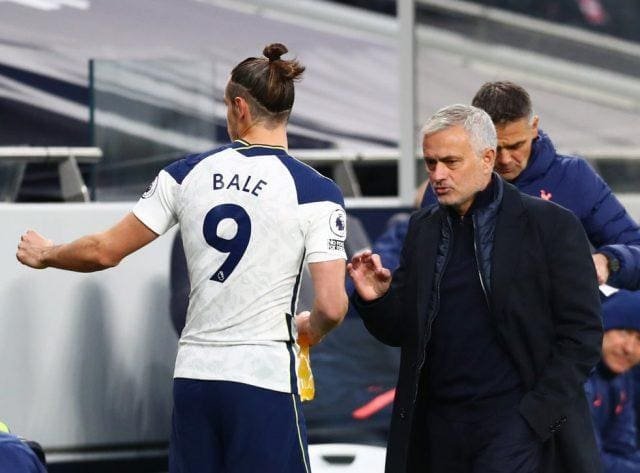 Needless to say that Gareth Bale did not share a great rapport with the Spanish media and after his league debut against West Ham United they wasted no time to mock the Welsh Wizard.
Gareth Bale joined Tottenham on loan from Real Madrid in September but injuries prevented him to his second debut for the North London club.
He was named as a substitute against London rivals West Ham and Tottenham were in cruise control taking a 3-0 lead in the game and Jose Mourinho called upon his star to replace Steven Bergwijn in 72nd minute.
Coincidentally, the Hammers went on to complete a remarkable turnaround and scored three goals in the space of eight minutes. The Spanish media were quick to dive into action ripping off Bale, blaming him for the result.
Shortly after the game, Marca journalist Alberto Rubio wrote,
"Bale made his #PL return after 2,709 days away. But it all unravelled in 12 minutes for him and @SpursOfficial against @WestHam. Bale had two shots, one on target and one off target, but couldn't make an impact and was involved in one of Spurs' most frustrating results of the Mourinho era."
AS writer Marco Ruiz wrote an article titled "Bale's curse" and writing,
"We had to wait a little less than a month, then, of course, Bale landed in London injured (on one knee…). And it seems the curse follows him. Tottenham had the game against West Ham very much on track when Mourinho decided to give the fans the pleasure of giving the former Madrid player a few minutes. Bale entered the field in the 70th minute with 3-0 on the scoreboard. Incredible. West Ham's goals came one after another until the match ended 3-3."
In a separate column, AS article written by Alberto Munoz states that Bale 'ended up costing his team two points'.
"Nothing is the same for Gareth Bale anymore. With the '9' on his back and without the heat of the reunion with the public of the New White Hart Lane, the Welshman, who has been especially committed since he returned to London, even takes care of the corners. New dawn for the four-time champion of Europe, who was even about to score in added time, although he could not successfully finish the chance after a series of delicious dribbles and that, in the end, ended up costing his team two points because of Lanzini."