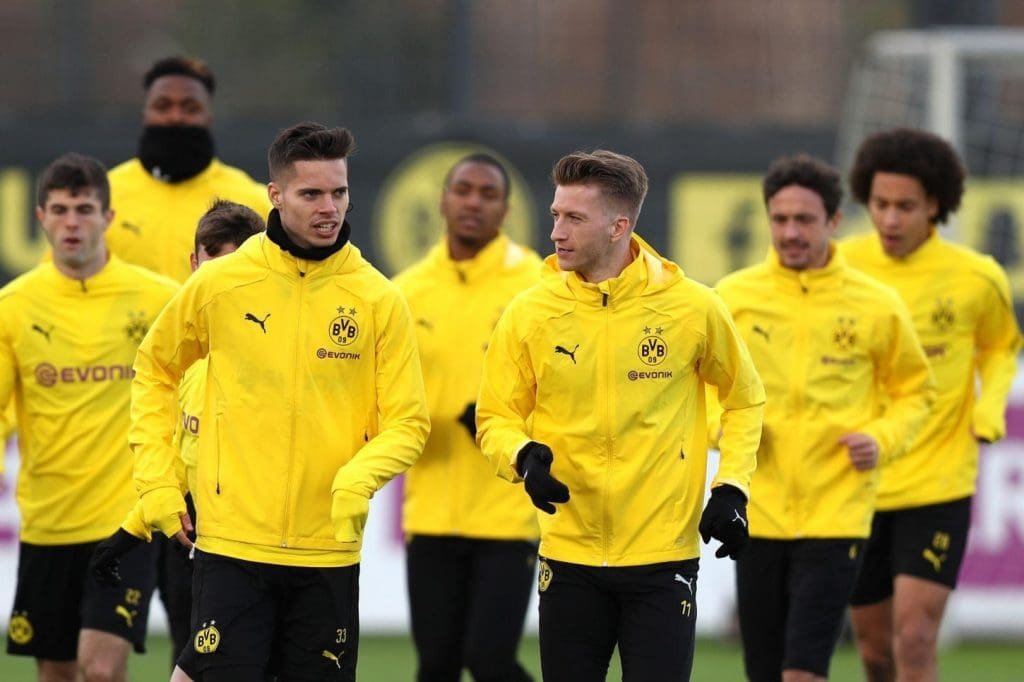 Spurs recent performances have seen them drop out of the title race and enter into a fight for a top 4 finish against Arsenal, Chelsea and Manchester City.
Since their 3-0 victory at the Wembley against Dortmund, Spurs have played 3 matched and have not managed to win any of them. The last being the 1-1 draw against Arsenal where Spurs luckily managed to get away with a appoint from the fixture as Forward Aubameyang failed to convert a last-minute penalty.
Back to back defeats have not only motivated their rivals to finish ahead of Spurs in the league but also gave confidence to German side Borussia Dortmund that they can turn down the 3-0 deficit and knock Spurs out from the Champions League.
Former Dortmund midfielder Sunday Oliseh has said that he is optimistic that the Germans can progress to the last eight of the tournament on the back of Tottenham's performance against their North London rivals.
The former Nigerian international said that Arsenal was unlucky not to win the game as Spurs "struggled".
Here's what Oliseh tweeted from his handle:
You just have to feel sorry for Arsenal fans: So close but yet so far! 1-1 vs Tottenham & a missed penalty. SPURS struggling again leaves me quite optimistic for a Victory for my Dear BVB Dortmund, come Champions league, midweek ! pic.twitter.com/CDmmOHkbaf

— Sunday Oliseh (@SundayOOliseh) March 2, 2019