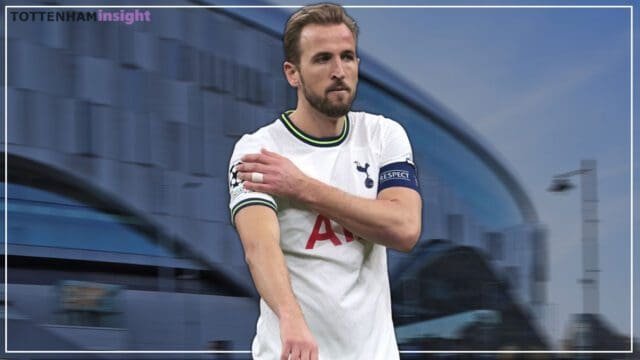 Popular Italian journalist Fabrizio Romano has spoken about the rumours linking Tottenham Hotspur star Harry Kane to Manchester United in the summer.
As a Tottenham supporter, it's always a relief to hear that our star striker, Harry Kane, is not leaving the club anytime soon. Rumours have been swirling around for months that Manchester United is interested in signing the Englishman. However, as Fabrizio Romano confirmed on his YouTube channel, there is no truth to those rumours. It's understandable why other clubs would want to sign Harry Kane. He's one of the best strikers in the world and has been a vital player for Spurs for years.
It's hard to imagine Harry Kane leaving Spurs at this point in his career. He's the vice-captain of the team, the all-time leading goal scorer, and has expressed his commitment to the club in numerous interviews. The only thing that could make him leave is the lack of trophies at the club.
From a Tottenham perspective, it's reassuring to hear that our management team is focused on keeping Kane at the club. Negotiating a new contract with the England international should be a top priority for the club. Not only will it ensure that we keep one of our best players, but it will also show that we're committed to building a competitive team for the future.
There's no doubt that Harry Kane is a rare talent, and it's essential that Tottenham continues to build a team around him. We need to invest in the right players and provide the support Kane needs to continue to excel on the pitch.
Here is what Fabrizio Romano had to say about Manchester United's pursuit of Harry Kane and the Italian quashed rumours regarding the same:
"I want to clarify something because I get asked many questions on this from Manchester United fans and Tottenham fans on Harry Kane. We had rumours in January about Manchester United already working on a Harry Kane deal. What I can say is Manchester United never had any contact with Kane.
His family, his brother are taking care of Kane's future so Manchester United are not in the process to sign him. The feeling inside Tottenham is that they will do their best to keep Kane at the club. To negotiate a new contract soon and keep him at the club. At the moment, they are not thinking of selling one of their best players in history to Man United."
Ultimately, Tottenham Hotspur needs to focus on winning games and competing for titles. We can't afford to lose our best players to our rivals, and keeping Kane is crucial to our success. While it's always tempting to entertain rumours and gossip about transfer deals, we need to trust in our management team and the decisions they make for the club.
Harry Kane is one of our best players but we need to make him believe that he is at the right club that has the right ambitions. If we can do that, the Englishman would love to stay as a one club man. Let's see how it goes.