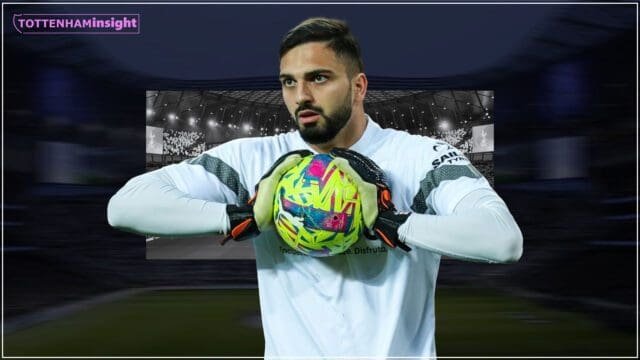 Reports have suggested that Tottenham Hotspur, Chelsea and Leicester City are all interested in signing Valencia goalkeeper Giorgi Mamardashvili, but Spurs are not entering into any talks at this time.
According to journalist Fabrizio Romano, Leicester has already met with Mamardashvili's agent to discuss a potential transfer, although the deal would depend on Leicester's future in the Premier League.
However, Tottenham and Chelsea have not entered into any advanced talks with Mamardashvili, as both clubs are currently without a permanent manager. Tottenham are being managed by Cristian Stellini and Ryan Mason on an interim basis following the departure of Antonio Conte in March, while Chelsea recently sacked Graham Potter and appointed Frank Lampard as a caretaker boss.
Tottenham and Chelsea are likely to want a more experienced name at the helm before making any moves in the transfer market. Managers often have specific preferences when it comes to goalkeepers, and Pep Guardiola's decision to replace Manchester City icon Joe Hart with Ederson Moraes from SL Benfica is cited as an example of this.
Therefore, it is suggested that Tottenham should draw up a shortlist of potential successors for their current goalkeeper Hugo Lloris, who is 36 years old, and pursue the ideal candidate once a new manager is appointed. Mamardashvili, who has been capped seven times for Georgia, remains a target for Leicester City, who may take advantage of Tottenham and Chelsea's inactivity in this regard.
Fabrizio Romano in his exclusive CaughtOffside column, writing about Giorgi Mamardashvili and the rumours surrounding his transfer to the Premier League:
"Leicester have approached Giorgi Mamardashvili by meeting his agent a few days ago, but in this case, it depends on their future in the Premier League.
"I'm told Tottenham and Chelsea are informed on the conditions of the deal but there's no time to enter into advanced talks as both clubs don't know who their new coach will be yet; and that's a crucial step before making a decision on goalkeepers."