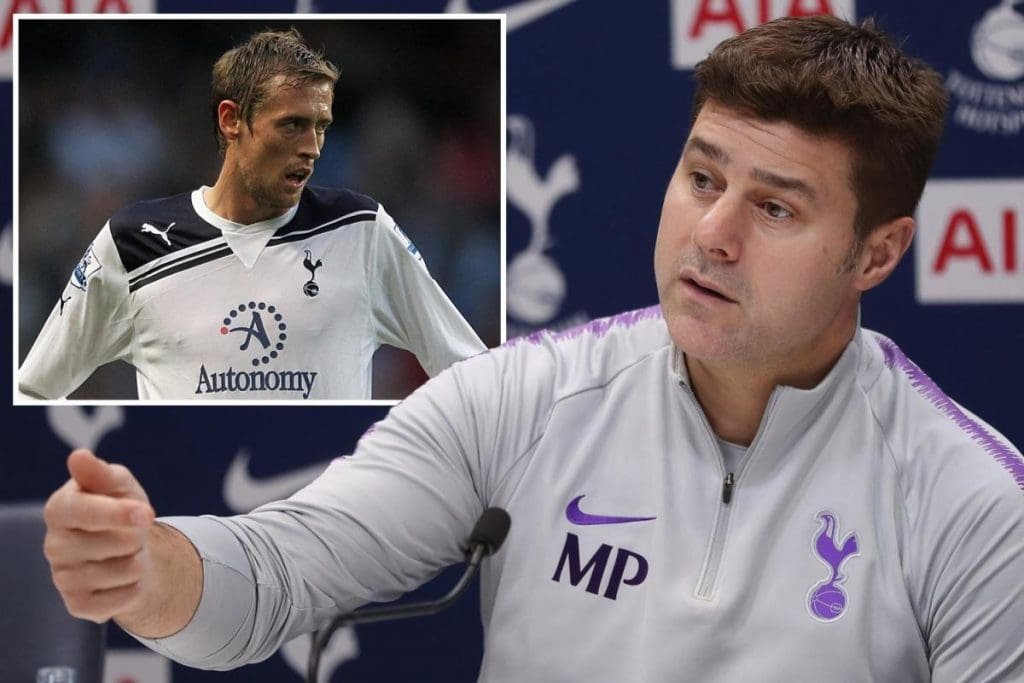 Many legends have had their say on if Pochettino should join United as their manager. Ever since the news of Mourinho's sacking was out their were reports and rumors that Pochettino is the first choice to take charge of the red devils.
And now Ex Tottenham striker Peter Crouch has had his say on the matter and completely rejected the idea that Pochettino should consider joining United.
After Jose Mourinho was sacked by the Red Devils on Tuesday, it was announced that former United talisman Ole Gunnar Solskjaer was to replace him until the end of the season on a temporary basis whilst the club search for a permanent new manager.
Writing on his column for the Daily Mail, Peter Crouch wrote. "If Pochettino was to leave Tottenham, he would be taking a huge gamble.
"Is it an attractive proposition to go to Old Trafford now and leave everything he's got behind? I look at United now and see a club that is unrecognizable from the one I used to play against. He has a lot of what he could want at Tottenham.
"Top players with whom he has a special bond, the unrelenting support of the fans and the prospect of a fantastic new stadium. This could be the start of a special time for Tottenham."
Only time will show what will happen however Manchester United's current boss Solskjaer made his debut in style as United defeated Cardiff 5-1 to clinch an important away victory and if he manages to keep United performing like they did against Cardiff it is very likely he may be given the command of the first team on a permanent basis.
Tottenham is all set to travel to Everton for their Matchday 18 showdown at the Goodison Park.