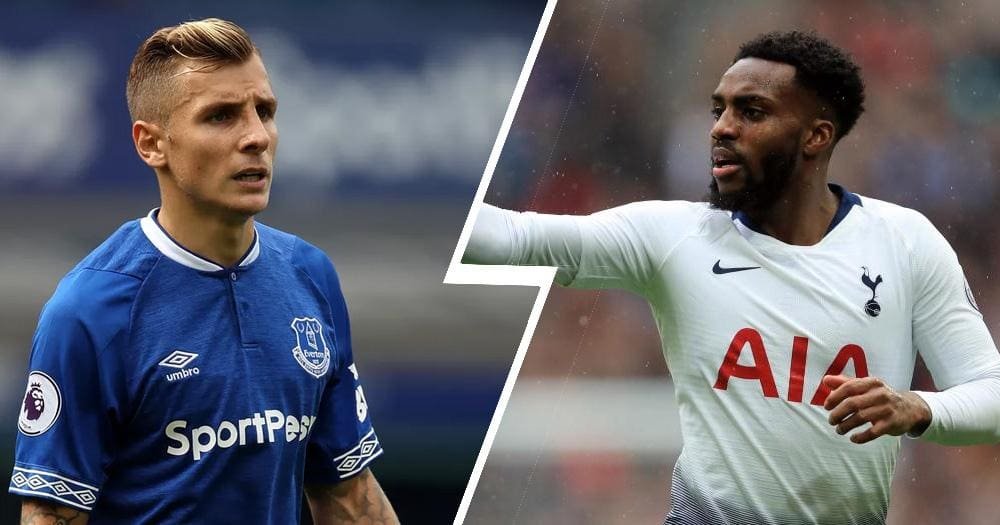 It is no secret that Danny Rose is on his way out of Tottenham at the end of this season.
Fuel to his departure came when the player acknowledged the probability that Champions League final clash against Liverpool could be his final at the club and he would give his life to win the title for Spurs.
Rose is a world class talent but is not able to consistently deliver performances at top level and utmost class.
According to the Daily Star, "Tottenham Hotspur are interested in signing Everton's Lucas Digne – but they would only be keen if Danny Rose is in the deal."
Rose has managed 32 appearances for Tottenham this season providing 3 assists and he was at his absolute best against Ajax that saw his side make a comeback from going 3-0 to win the fixture 3-3 courtesy of away goals. Danny has struggled with injury problems yet has managed to deliver some really exceptional performances this season. On the contrary, Lucas Digne arrived at the Merseyside from Spanish giants Barcelona after a 2-year spell in Spain. Digne enjoyed a remarkable first season at with The Toffees which saw him score four goals and laying off another four in the process including brilliant solo performance against Burnley where he scored two free kicks.
The Daily Star claims that "Pochettino wants Everton defender Digne this summer, just a year since his move from Barcelona to Goodison Park."
However, Everton are holding out for the transfer if Spurs left-back Rose is included in a part-exchange.
Everton reportedly had also tried signing Rose last summer before finally agreeing on a deal for Lucas Digne.
At 28, Rose is far from finished and even though Lucas Digne has enjoyed a great season in the Premier League with Everton I don't believe we need to think about finding a replacement for Danny as of now.
Rose is a player who never got credit he deserves – win against Ajax is a perfect example to it, it was Lucas Moura who got all the limelight because of his 2nd half hat-trick. However, if you closely look Danny Rose was all over the field making 8 recoveries and 2 clearances. He was also directly involved in all of the 3 goals in the second half but still got no credit for his performance. It was the passion in him that saw him get a yellow card in the 76th minute.
Selling Rose will be a big mistake for Spurs the player should be given a contract extension and all the credit he deserves at the club. Rose is without any doubt one of the best left-back's in England at the moment but at the same time he needs to stay consistent and fit.