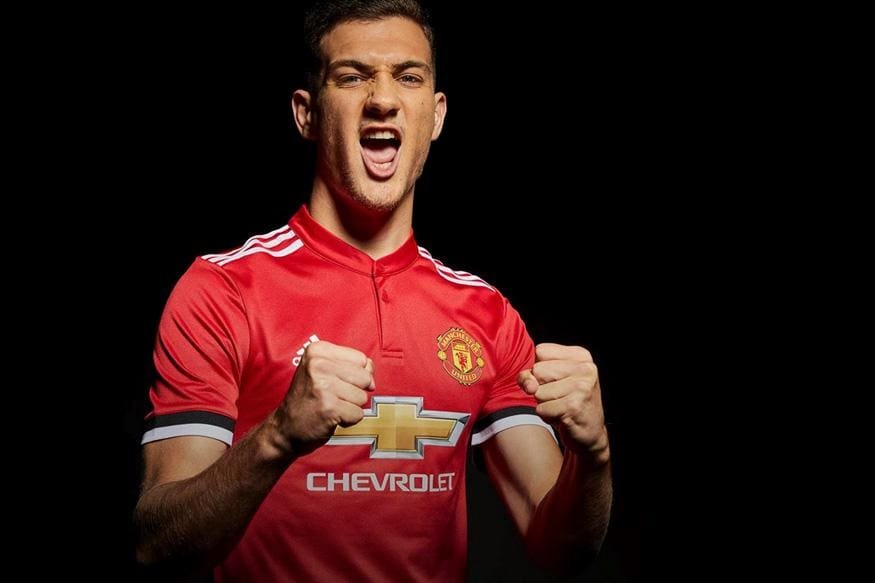 Manchester United's Diogo Dalot is considering a shock move to his rival squad Tottenham which is being managed by his countryman Jose Mourinho.
When Diogo Dalot joined the Red Devils in 2018, the club was being managed by Jose Mourinho, the manager that the full-back admires even after he left the club.
Diogo Dalot joined Manchester United from his boyhood FC Porto, the 19-year-old impressed a lot under Jose Mourinho and was given plenty chances to prove his mettle. This shows how much the Spurs boss believes in the youngster.
The versatile youngster has impressed one and all with his skills, playing both as a right-back and a right-midfielder. He possesses a knack to score goals and has the ability to provide pin-point cases.
However, despite his ability, he did not get as many chances under Ole Gunnar Solksjaer as he should. Also the fact that Aaron-Wan-Bissaka was signed by Manchester United this year made it tough for Dalot to survive.
If he does join Tottenham Hotspur, he will definitely gain game time. Not because of the fact that Jose Mourinho is heading the squad but also because of the requirement that Tottenham have.
Spurs need a full-back who can shoulder the weight of Serge Aurier. A loan move for Dalot would be a great deal for both the squads because selling him will only bite United in the future.