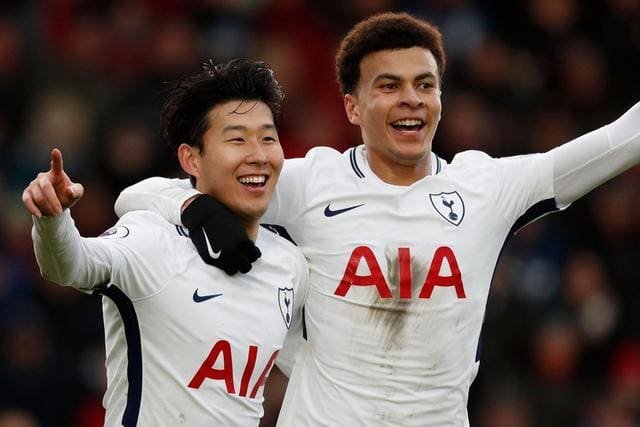 Delle has been in great form for the club helping his side to book their place in the EFL semi final and last 16 of the Champions league.
Spurs also sit 3rd in the table 6 points behind leaders Liverpool. With Heung Min Son set to leave to play for his country in the Asia cup and no signs of a new signing in the January window. Spurs will have a tough time to replace the inform South Korean in the team.
Talking about His goals, ambitions, sons departure and Sours season Alli told, "I think to see him every day in training, playing with him in games, you can see the quality he has," said Alli of his team-mate. "He's an unbelievable player, with both feet, and has an eye for goals and he can produce magic out of nothing.
"So no-one's really surprised to see him in this form because he is a fantastic player and has amazing qualities."
But who will step into Son's shoes when he departs these shores? Sonny leaving any team would be a great miss because he's a great player but, at the same time, we've got players that have been working hard and are ready to come in," explained Alli.
"He's obviously in great form and it will be sad to see him go but he will be back and we just keep going. Who knows? Lucas is a fantastic player as well, or whoever the manager decides to put in.
"It will change for different games, the team always does, and everyone has been working hard to make sure that when they get the opportunity, they have a positive impact."
"Every game in every competition you want to win it. As players you want to get as far into the cup as we can, hopefully win it. We want to win trophies, that's our aim and we've been playing well, we've been getting quite far in recent years without quite having the finished product at the end and not getting over the line," he said.
"But it's about time for us, as players, we need to start winning things. We're looking forward to it, we're looking forward to the draw, whoever it is."
"Some people maybe expect you to prioritise different things but I believe we've got a strong squad, players who work hard in the gym and on the training field to make sure we're fully fit and the manager makes changes," he said.
"I think he's very good at that and as players we want to play every game anyway, we want to be in every competition so all we can do is make sure we recover properly after games, mentally and physically, make sure you prepare for every game and be ready to play."