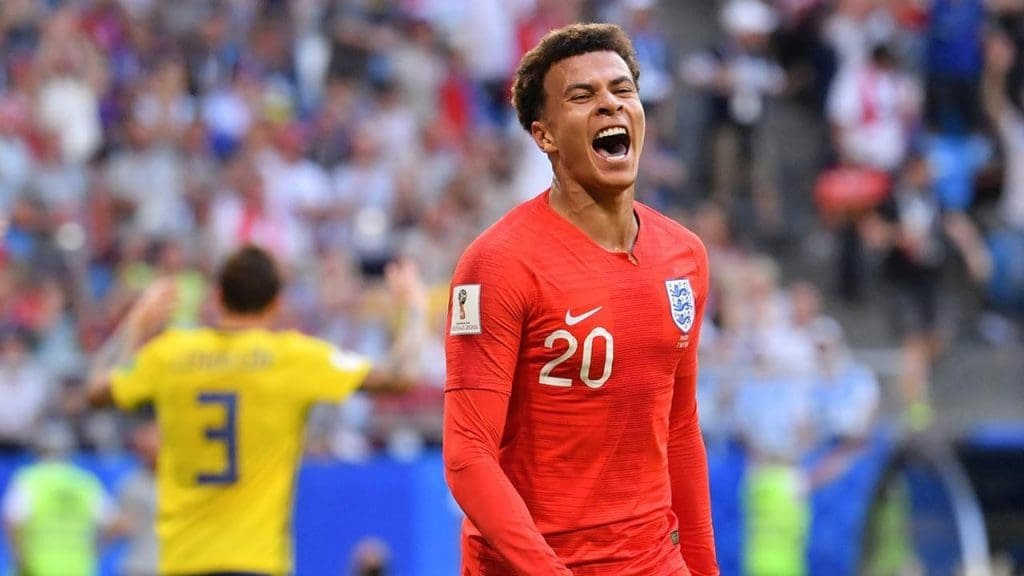 England and Tottenham midfielder Dele Alli in a recent interview spoke about his career from playing in M.K Dons Youth System to scoring in World Cup quarter finals.
Dele Alli scored the second goal to guide England into the semi finals of the 2018 world cup to guide his team to their first semi final since 1990.. He said he does not get nervous when playing but the semi final against Croatia is giving him jitters as the match will be one of the biggest match of his career.
When asked about his toughest League 1 game, Alli recalled the one away game against Bradford.
It was February 2015 and Alli scored in a 2-1 defeat at Valley Parade, but neither that, nor the appearance of England number one Jordan Pickford in goal for the Bantams, is lodged in his mind. "It was a night game, the pitch was horrible," he said. "It was a horrible game. They were very aggressive and it wasn't a nice day. Every time I got the ball people would be kicking, swearing."
Six months ago, Alli had featured in a League Cup encounter against Premier League side Manchester United who were defeated 4-0 by the League One side and post the match was over Alli had asked his current England teammate Danny Welbeck for his shirt as a sovereign.
"Me and Danny Welbeck have a joke about it because I asked him for his shirt," Alli laughed. "We speak about it now. He wouldn't give it to me. I think he wanted to keep that shirt but he was polite about it. He was really nice. I wasn't going to give him mine – I just wanted his."
Coming to the semi-final which will be played out tomorrow, Alli could meet his counterpart Croatian captain Luka Modric, both of whom are important part of their respective team's midfield. Asked about nutmegging Modric again as he infamously did in 2015 when Spurs played Real Madrid in a pre-season friendly Alli said, "I remember it… he said something," Alli recalled with a smile. I always enjoy a good nutmeg. I didn't shout 'megs'. I have never done that, even in training. Some people when they nutmeg (someone), they call it, but it's never been something I've done."
Asked if a repeat performance was on the cards, he said: "Nutmeg him? Hopefully! But I'm not going to focus on that."
The 22 year old will be lining up against Croatia when they take part against them in the semi finals and hope to continue with "IT'S COMING HOME".