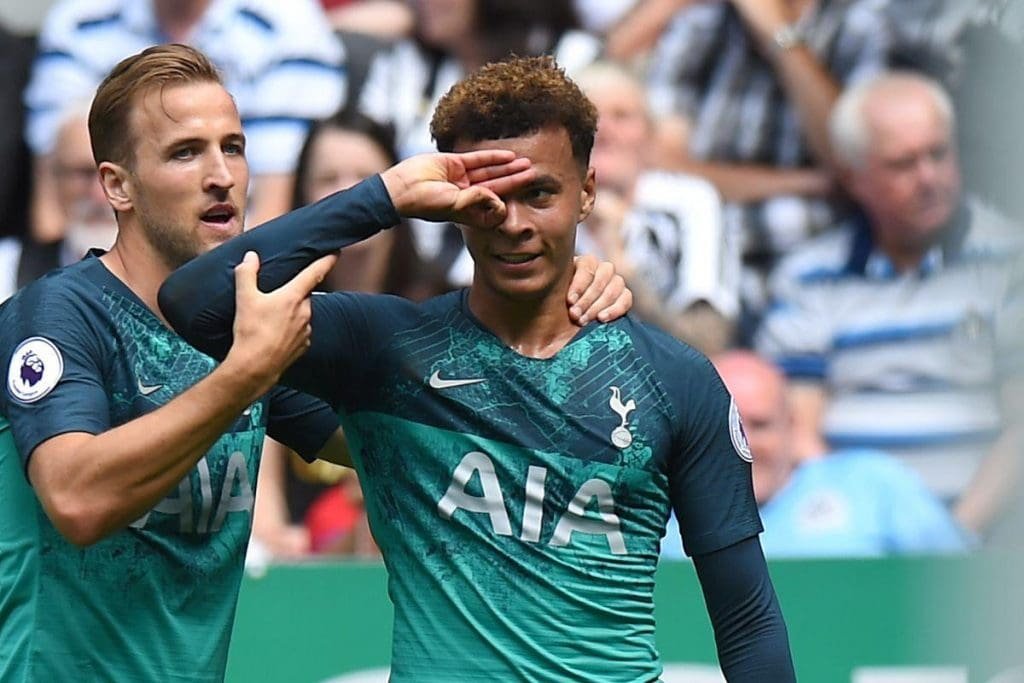 Footballers are know for their different and unique celebrations and Tottenham star Dele Alli's goal celebration has given birth to this new challenge called #DeleChallenge and has already broken the internet apart after Drake's #KikiChallenge.
Tottenham star Dele Alli started this challenge when he celebrated his goal against Newcastle in the opening weekend of the 2018/19 Premier League season and it went viral. People across the world tried to copy the celebration some succeeded while some did not.
View this post on Instagram
The #DeleChallenge was born, people started doing the celebration and used to upload it on social media with tag #DeleChallenge and nominated other people to try doing it and upload their videos and ask other to do it as well.
Since it got famous not only fans but even popular celebrities have tried the #DeleChallenge.
Here is how you do it.
Make an "OK" symbol with your right hand.
Shift the "O" part up so the whole circle sits above your three extended fingers.
Flip your whole hand as you bring it up to your eye, with your extended fingers, rotating away from you, and your circled fingers rotating towards you.