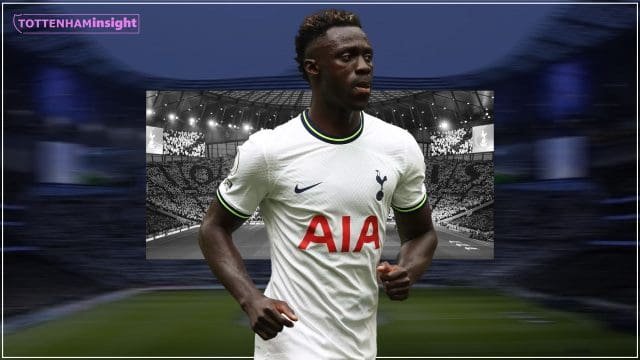 Spartak Moscow's bid edges Davinson Sanchez closer to the exit door
In a significant development, the once highly-touted defender, Davinson Sanchez, finds himself on the verge of a departure from Tottenham Hotspur – something that has been long coming.
The rumor mill is buzzing as Spartak Moscow, the Russian powerhouse, have submitted a substantial bid to secure the services of the Colombian player, according to renowned Italian journalist Fabrizio Romano.
A Fresh Start: Sanchez's Path to Rediscovery
Once hailed as the long-term leader of Tottenham's backline, Davinson Sanchez's journey at the club has been a mixed bag. Unfortunately, injuries and inconsistent performances have clouded his potential, transforming him into a liability for the team.
However, every dark cloud has a silver lining. A fresh start away from the spotlight might be the catalyst that Sanchez needs to rediscover his true potential.
We have seen in the past how a transfer literally reignites a player and bring his career back up from the ashes. Davinson Sanchez will be hoping for just that in the new club that he joins.
Tottenham's defence revamp: Clearing the way for reinforcements
As the summer transfer window looms, Tottenham Hotspur are eager to reinforce their defensive lineup. To achieve this goal, parting ways with Sanchez seems inevitable.
Romano's report indicates that Spartak Moscow have tabled a tempting offer of €12 million for the Colombian defender, an offer likely to be accepted by Tottenham.
This crucial decision to let go of underperforming players will undoubtedly pave the way for the club to bring in fresh talent, strengthening their backline for the upcoming challenges.
While Davinson Sanchez's tenure at Tottenham might not have lived up to the initial hype, a new chapter beckons for the young defender. He still has time on his side.
A move to Spartak Moscow could be just what he needs to reignite his career away from the pressures of European football. Ultimately, bidding farewell to Sanchez seems to be in the best interest of both the player and the club.