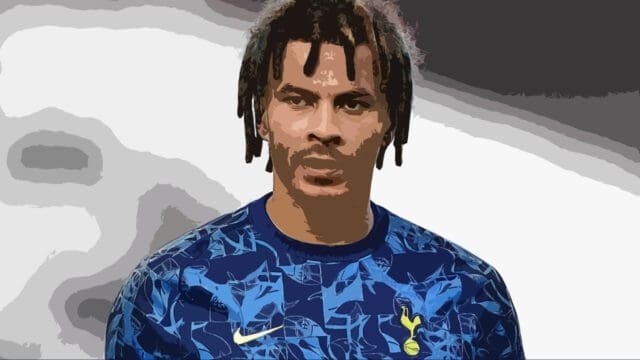 Dele Alli has been wrapping under that golden boy tag for quite a while now, and let's face it – he's looked nowhere near to what we thought he's capable of and I think it's time to break that bubble and judge him for who he is rather. It's not only me, from the face of it it looks like Daniel Levy has changed his standing on Dele as well – with the Athletic reporting that Levy is willing to let go of the 25-year-old come January.
Dele Alli started on the good books of every manager Spurs' have employed post-Pochettino, and by the end of the month – well, he found his way on the sidelines with about everyone frustrated with his antics, laziness… I don't know what, we can just speculate.
Alli can count the number of minutes he's appeared in the Premier League since Antonio Conte took over on one hand and as it appears the lack of game time has set the stage for a January exit.
The Athletic reports that a loan move away from Tottenham Hotspur stadium is highly likely in the winter transfer window as from the looks of it, Levy will demand a significant cheque for a permanent deal.
Interestingly enough, Daniel has at least changed his stance. He wanted Dele Alli to stay put when Paris Saint-Germain previously came calling but now he's open to the idea of him leaving.
This is not all bad; that loan move could be a make or break for Dele Alli's time at Tottenham. As things are as of now, it's difficult to see a future where Dele becomes a regular starter again for Spurs. He's been in and out with injuries, his development has stagnated for some time now – it's hard to predict where his career will go. An inspiring loan move could be all the rejuvenation he needs. He should possibly pick that phone up and call his international mate Jesse Lingard and take a tip or two. If he were to emulate what Lingard did at West Ham, Spurs would be in a much better position – they can either cash in for a potentially larger sum or just drop him in the middle of the park at N17 again.
Over to you Dele; all in your hands now…