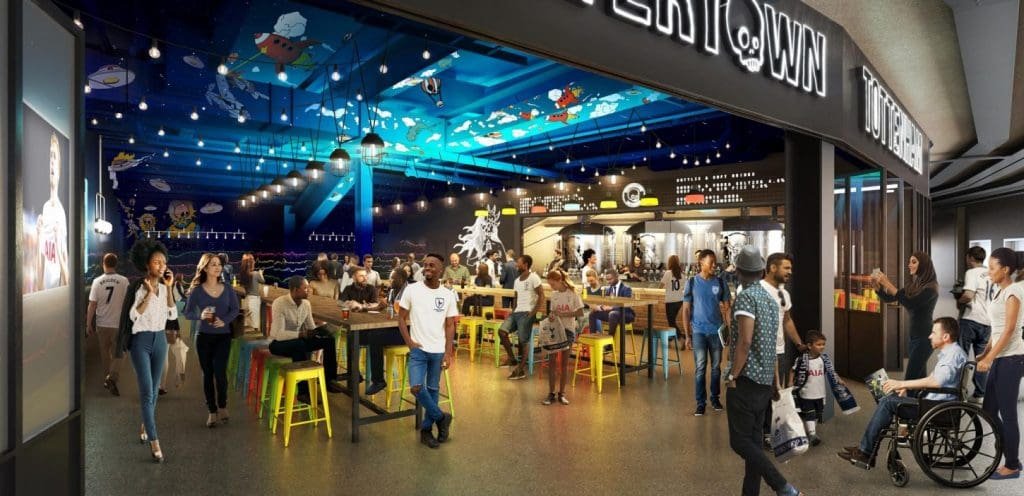 Spurs look all set to enter their new stadium as recent reports have highlighted the move is just a few days away.
Spurs were supposed to move into their new stadium on September 15 when they hosted Liverpool but constant delays and construction problems delayed the move and Spurs played their home matches at the Wembley. No fixed date was set for the move and it appeared as is Spurs will not host a single match this season at their new stadium and will have to stick to playing their home games at the Wembley.
However, now things have boosted and the new Spurs stadium is ready and will be hosting its first test match which will see U18 side of Tottenham face the U18 side of Southampton followed by a legends match.
Recently Spurs chairman Daniel Levy was spotted enjoying a pint and a chat with the creative director Beavertown Brewery. The brewery has made a partnership with the club and the partnership allows the Tottenham-based brewery operate a microbrewery inside the Club's new stadium. Fans will be able to enjoy the local brewery's exciting range of craft beers, as well as a collaboration beer that is set to be created and brewed in partnership with Tottenham Hotspur and its fans.
The brewery is Located in the South East corner of the stadium alongside The Market Place. There will also be a dedicated Beavertown Tottenham Taproom which will be open for all the fans during domestic home fixtures.
https://twitter.com/njcdwyer/status/1108800315795668995