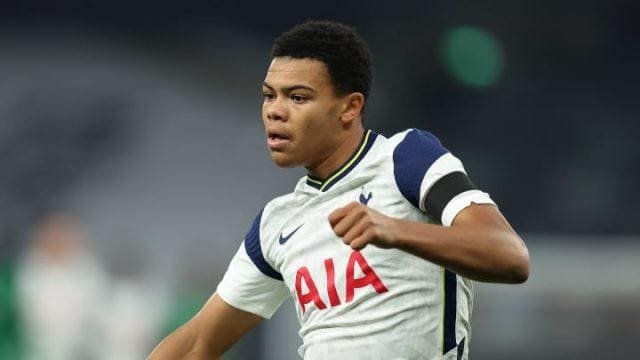 Every academy kid at some time or the other may have dreamt about a moment where he went on to play for the first team. Dane Scarlett was lucky to receive that opportunity in the Europa League against Ludogorets, and he certainly made many heads turn because he is in fact only 16-year-old.
While it still isn't easy to analyse or give a detailed report about his play you cannot deny the fact that it takes some amount of talent and potential to play in the first team for Jose Mourinho.
Jose Mourinho also made a statement about Dane Scarlett where he said "When I played him, I didn't know he was the youngest one. He had a good pre-season with the team."
Dane Scarlett has been a ruthless finisher in front of goal and his stats for the U-18 team certainly justify this sentiment. He has scored 13 goals and given 3 assists in 10 games in the U-18 premier league.
He may have just received a little over 10 minutes in the game against Ludogorets and while the game was safely buried one could see the sparkle in his eyes as he also took to Twitter to share his appreciation for the special moment.
He even had an excellent chance to put himself on the scoresheet and almost gave an assist in extra time, but he briefly put on a show and kept the ball with a lot of confidence which is way more than most people his age can do.
I do not want to hype him up too much like most of the media may do because he still has a long way to go ahead of him, but one thing is for sure that those few minutes must have done a load of good to his confidence and I for one would really love to see a wonderkid like him shine and excel.