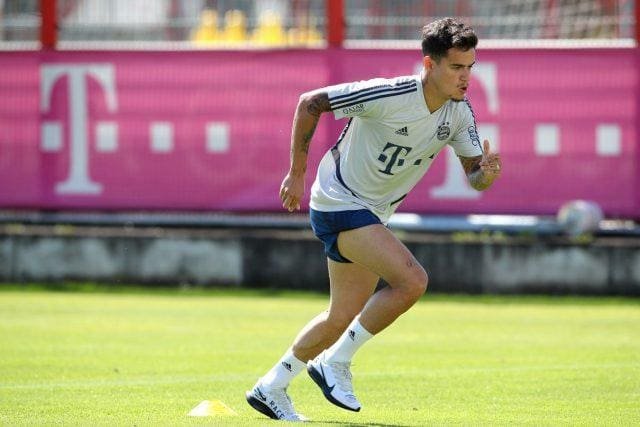 Former Tottenham Hotspur goalkeeper has insisted the club are not far away from signing Philippe Coutinho despite the impact coronavirus could have on the transfer window.
Coutinho is currently on loan at Bayern Munich with the Bundesliga side deciding not to activate their option to purchase him permanently.
The Brazilian's future looks uncertain ahead of the summer with his loan deal with Bayern nearing its expiration.
Robinho believes that the Tottenham Hotspur Stadium could be the new home for the former Liverpool man, insisting that he would be a great signing for Jose Mourinho's team.
"The market will take a hit but there will still be movement of players. I can still see the Coutinho deal being done," Robinson told Football Insider.
"Bayern have not taken the option and he has clearly not been part of Barcelona's plans for a while now and I can see a move back to the Premier League happening. I think he would be a great signing for Spurs.
"I do not think he has settled since leaving the country and he is clearly a player that suits the Premier League. The league is stronger with him in it, certainly."
Coutinho is yet to play since the Bundesliga returned from suspension two weeks ago as he continues to recover from an ankle injury.
The attacking midfielder has made 32 appearances for Bayern across all competitions in the 2019/20 campaign, scoring nine times.
Coutinho joined Barcelona in January 2018 and has won two La Liga titles during his time with the Blaugrana club, but he has been pushed out on loan after the arrival of Antoinne Griezmann from Atletico Madrid last summer.