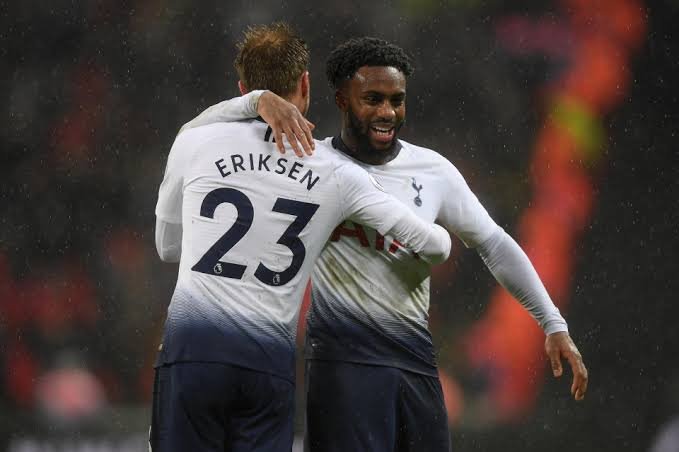 Spurs defender Danny Rose has asked the club to tie down midfielder Christian Eriksen to a new contract at North London.
The defender stated Eriksen is fundamental for the team and how it functions. Eriksen's current contract runs next summer and if Spurs do not tie the player to a new contract they will lose him as a free agent next summer.
Manager Pochettino said on Tuesday, "The timing for him or for the club to be agreeing something is maybe different to another player."
However, if Eriksen remains adamant to leave the club will be looking to sell him this summer as they have stadium debts to clear and losing Eriksen for free is something Spurs won't want considering the £130m bid that Real Madrid have made for the player.
Talking after the match against Brighton where Eriksen scored the only goal to win 3 points for the team teammate Rose said "It's obviously vital [that Eriksen re-signs]," the full-back said. "If you look over the five years that the manager's been here, Christian has played the most games and that says a lot. When Christian doesn't play, there are questions that we don't look the same. He links everything up for us. The lads in the changing room trust the people upstairs to hopefully get him to sign."
"We have every possible foundation at the club – the training ground, the stadium now, the fanbase, the players," Rose said. "But it's not just the foundations that attract players and make players want to stay. It's out of the players' control. We just have to trust that the people upstairs are going to do whatever they see fit to help us make that next step. We know that our manager is a winner. He demands the best from us and he wants to win something, as well. So while everybody is on the same page, we can just look forward to next season and see what it brings."
"Once upon a time it might have been surprising for Tottenham to keep fighting, keep going and never know when they are beaten, but I wasn't surprised against Brighton," Rose added. "We've done it quite a few times this season."
"I couldn't believe it when I heard that's what the Dutch were doing," Rose said. "It would be nice if the people in England took a similar stance and helped us out because ultimately it's not Tottenham against Ajax. We're England. And we want to bring the Champions League to England."
Eriksen is a player of great importance to the team and the club will find it very difficult to find a suitable replacement for the player who is the heart of this talented side.