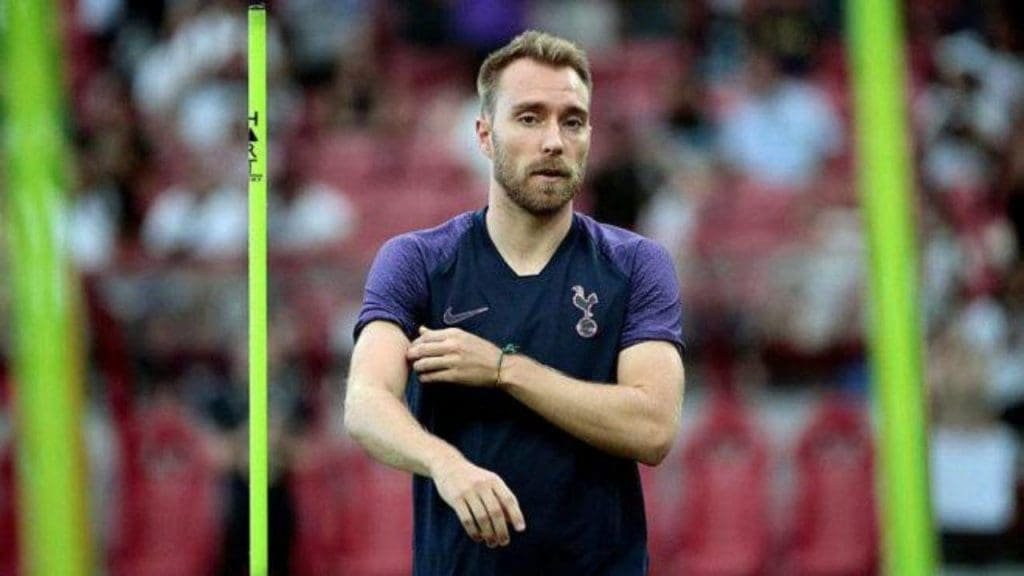 We have heard enough of Christian Eriksen's move to Real Madrid, but apparently its the underdog Atletico Madrid that have turned out to be the likeliest destination.
The "not so spendthrift" Madrid has somehow changed their tagline this season and have made it clear to spend a lot more than necessary. Their spending spree is on a toll after getting a huge sum for Antonio Griezmann. His selling was a set-off for huge sum that was paid for youngster Joao Felix.
Now on the hot oven stand in queue two dedicated midfielders with not so much ratings. Atletico Madrid have James Rodriquez and Christian Eriksen on their list with the former being their priority and the latter more of a safety if the Colombian does not satisfy the terms.
The asking price of James is too high which makes it even more possible for Eriksen to leave London in despair. According to Marta, the "White Madrid" was put off by the £150 million price that was being asked for the Danish midfielder and that is where the "Red Madrid" kicked in.
Eriksen's desire to leave Spurs has finally met a match. A club that is seeking a revival of their own and a replacement of their two lost match-winners in Antonio and Rodri.
After Kieran Trippier it looks like the Danish midfielder will join Madrid. Though a plan B for Atletico, Eriksen is possible.
Real Madrid and Atletico Madrid could be competing for Christian Eriksen. 👀#Soccer pic.twitter.com/2YKgERKFTC

— ClutchPoints (@ClutchPointsApp) July 19, 2019
We all expected to hear in this upcoming season: "And that's brilliant! Yet another last minute finish by Eriksen to gift Madrid three points." Oh Yes (rather no)! We'll hear that for sure but which part of Madrid that still remains unanswered.