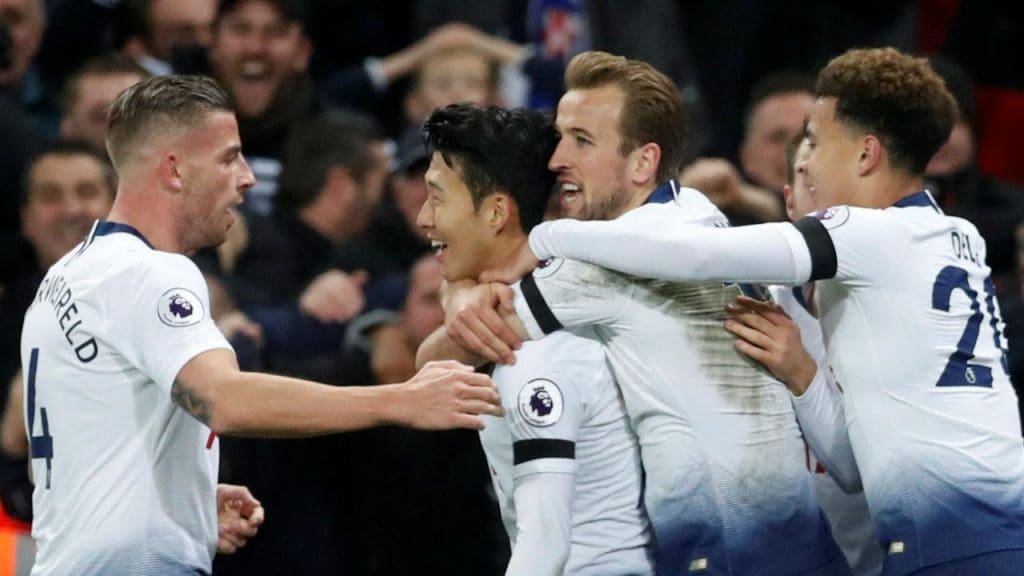 Tottenham Hotspur just ended Chelsea's 12 matches unbeaten run by registering a 3-1 win over them. Spurs completely outperformed the Blues, for which they have collected praises from fans and football pundits. But there is one man who isn't surprised by Spurs triumph over Chelsea thus calling it 'not a new thing'.
The man is Adrian Durham, a host from talkSport Drivetime, and he believes that the Lilywhites should not be too happy with this win as it isn't a really improvement-certifying result and hence, should keep looking for developments.
Durham said, "Spurs beating Chelsea is a nice win, it's something nice".
"It's lovely; there was great football, we're all big admirers of Harry Kane and I've got nothing negative ever to say about Christian Eriksen. There are lots to admire about Spurs and Pochettino. It's a nice win – celebrate it, enjoy it!
"But don't mistake it for improvement. That's the key here.
"Now Spurs have beaten Chelsea in four of the last five seasons. Let's make it clear, this isn't a new thing. They've not just broken some kind of deadlock, they've enjoyed better ins than the one on Saturday; the 5-3 New Year's Day in 2015 was my personal favourite, I don't think anybody expected Spurs to win. I don't think ANYBODY expected Spurs to score five – it was an incredible victory.
"Two seasons ago was probably the most impressive – Dele Alli got a couple of goals, they beat Chelsea 2-0 and it ended Chelsea's 13-game-winning run. Chelsea were going for the record that night actually and they went on to win the title that season.
"So on Saturday, we have to bear in mind as well that [David] Luiz was at his very worst – it was Luiz from the World Cup semi-final of 2014 – Jorginho is slower than the Moose leaving a Cake shop, Kepa the keeper is £70million and couldn't be bothered to dive for Kane's goal.
"So Chelsea just weren't at it at all, the manager made some bizarre decisions and it's very strange this [N'Golo] Kante, Jorginho thing.
"So there's a lot of stuff going on with Chelsea; yeah they're unbeaten but a bit fortunate to be unbeaten. Spurs played well, but I say so what?
"We all know Chelsea weren't as good as their unbeaten start suggested, we all knew Spurs could beat Chelsea – nothing is different.
"They've got one of the best keepers in the world, one of the best strikers in the world, one of the best No.10s in the world. They needed to add two, maybe three, top-drawer players in the summer to improve and didn't do that.
"That's one of the key problems for them, that's why they look like they're going to go out of the Champions League early.
"Just to sum up, it's an expected win for Tottenham, it's not a sign of greatness, it's no amazing new milestone.
"It's just Spurs beating Chelsea."