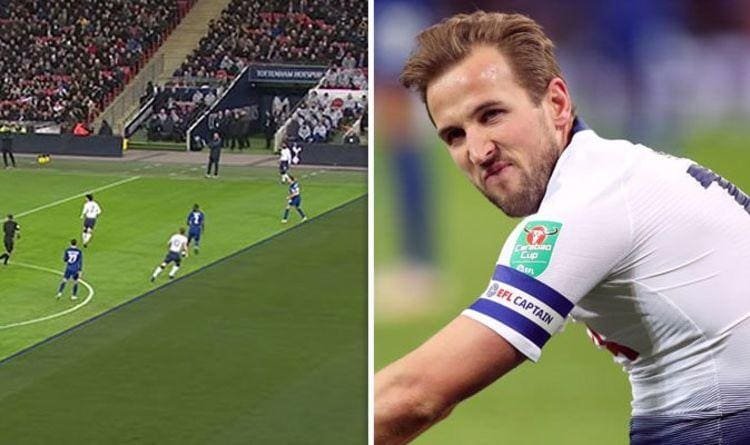 Chelsea legend and Derby County manager Frank Lampard has claimed that Harry Kane was clearly offside and Spurs should not have been awarded a penalty.
Spurs and Chelsea faced each other in the 1st leg of the EFL semi-final and Spurs won 1-0 via a controversial Harry Kane penalty.
Kane was initially adjudged offside by the assistant referee after he was brought down by Chelsea keeper Arzabalegga but as the referee went to take the VAR assistance Spurs were awarded a penalty. After the match, Chelsea manager Maurizio Sarri also claimed that Kane was offside and now Frank Lampard has to claimed the striker to be offside.
Speaking to Talksport, Lampard said: "It was offside! As I watched it on TV, I thought he was offside."
"Even though the line seemed to say he was on, the angle was slightly off, and I felt that the lean was enough to be offside."
"That's not so much a Chelsea bias, I joke a little bit, but of course it needs to be absolutely as good as it can be, and at the moment it's not." He added, " I still think it has to come in and I'm still a fan of it, but with that decision, it's a good sign for all of us here that if there are adjustments to be made then make sure we get it 100% right."
"If we don't, then we shouldn't be going to VAR and seeing what they say. For the referee's sake, as much as anyone, because they're culpable when they have a second look and still seemingly might have got it wrong."
"So there's a lot of work to be done."