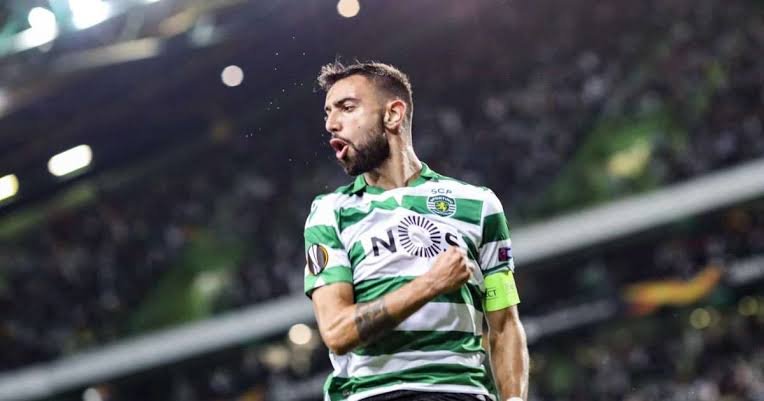 In the summer, Tottenham were keen on signing the Sporting Lisbon star and Portuguese international Bruno Fernandes. The attacking midfielder has told Zero Zero, a publication in Portugal that he wanted to join Tottenham Hotspur in June.
Among the few Premier League clubs that wanted to sign Bruno Fernandes, Tottenham were the one that amazed him and made him want to come to them. The Sporting Lisbon star had esteemed interest from Manchester United and City too.
The Portuguese international has been in a purple run from the last season where he scored 32 goals and assisted 18 and in this season has continued his form from the last scoring 13 goals and providing 13 assists.
The player has already pledged his future to Sporting Lisbon in November but however has agreed that he badly wanted to move to Tottenham in June and was keen on leaving the capital city of Portugal.
He told Zero Zero: "In the summer I thought I could go. I believed it was a good time to leave due to many factors.
"After the UEFA Nations League, there were already many contacts, especially with Tottenham. It was the team that wanted me the most and was the only one I agreed to talk with. The other offers didn't interest me or the project wasn't up to my expectations."
"Tottenham fit into everything I wish I had at that moment. Knowing that Tottenham would be willing to pay for me and take me made me eager to take that step."
Meanwhile, a deal that was supposed to crack in June may not eventually happen. The change in stewardship has resulted a change in ideas and Jose Mourinho does not seem any desperate on signing the forward that was once under the radar of Pochettino.