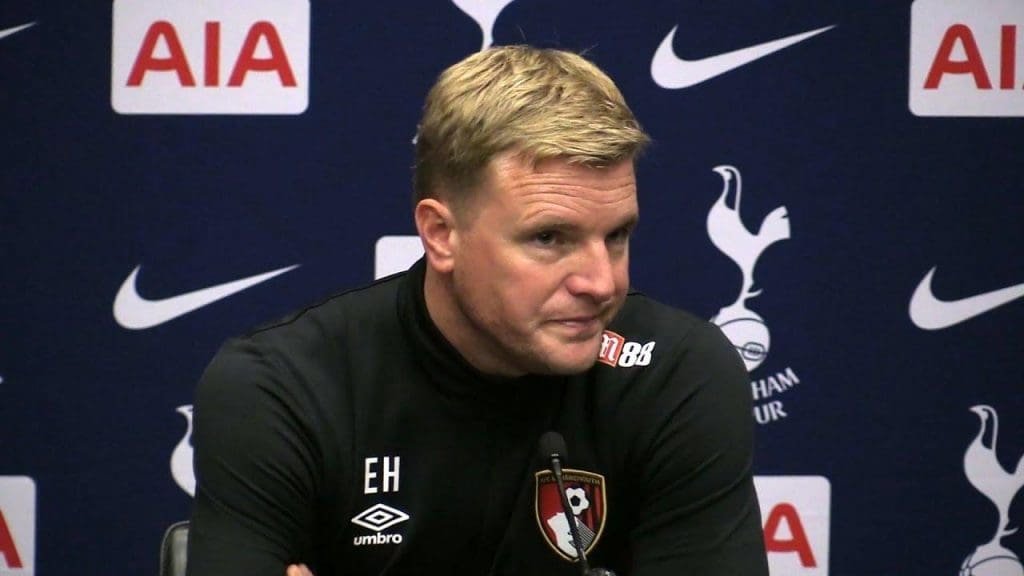 The rumours surrounding Spurs manager Pochettino's move to Manchester United are growing every day. With Mauricio Pochettino insisting he is focusing on his season with Tottenham but not ready to commit his future to Spurs.
As a result of all there were reports that Bournemouth boss Eddie Howe is ready to replace Pochettino at Spurs.
Since Mourinho's sacking Pochettino was the man on United'swishlist to take incharge of the red devils. Many legends also said Pochettino should leave Spurs for taking the managerial role at United but some clearly rejected the idea and insisted him to stay at Spurs where is loved by the fans.
Bournemouth boss Eddie Howe said, "Tottenham have an outstanding manager who is doing an unbelievable job. I'm not going to comment on a club that have a manager – it is disrespectful," he said.
"I do not pay it any attention whatsoever. I do not give it any credibility. I do not waste my time seeking it, looking at it or thinking about it. It has got absolutely no relevance to me.
"I always manage like I'm going to be here for the next 100 years. In my long-term thinking, I am always thinking what is best for the club in every decision that I make.
"It is absolutely foolish of me to think of anything other than this club. I am absolutely committed 100 per cent to every minute here. I am working as hard as I can for AFC Bournemouth."
Only time will tell if Pochettino leaves or stays but if he leaves it will certainly cause a panic in the Spurs dressing room and may lead to the possibility of more stars following Pochettino and leaving the club.
Bournemouth side host Brighton on Saturday while Spurs travel to Goodison park.