Tottenham suffered an embarrassing 3-1 defeat at the hands of Sheffield United, leaving them on 45 points, and potentially ending their chance of getting into the Champions League for next season.
Steven Bergwijn expressed his disappointment after Harry Kane's goal was disallowed by VAR against Sheffield United on Thursday.
"In my opinion it is a goal, [Lucas] can't put his hands anywhere. They also pushed him in the back, so there are two things wrong. I don't understand [why a free-kick wasn't given afterwards], maybe it is because we played through but I think he has to give the goal.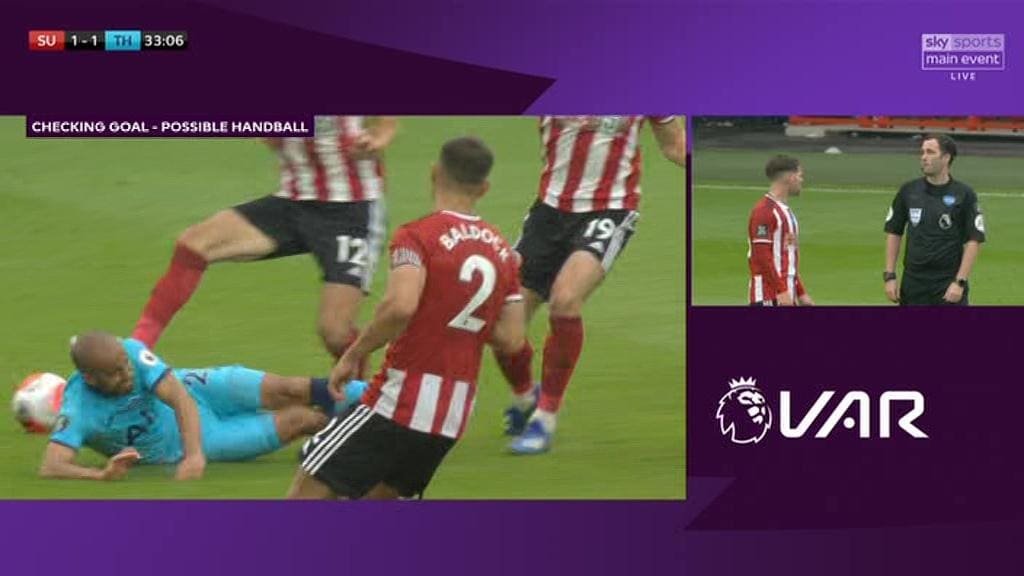 "Where is he supposed to put his hands? It is a goal in my opinion."
Jose Mourinho admitted in his post-match press conference that his team had been mentally affected by the decision after their equaliser was disallowed. He said, "I think it did affect them, clearly it did. I think the team was playing well in the first half in spite of us not creating many chances, but we were very much in control."
However, Bergwijn held a different view than his manager and claimed that they players were focused and were not distracted despite the decision going against them, "No, I don't think like this [that team was not able to recover mentally from the disallowed goal]. It is mixed feelings, but I don't think it affected the players. When you concede a goal and equalise so quickly it is a good feeling, but it is disallowed, it's really mixed feelings."
The ex-PSV forward also revealed that the team will now shift their focus to their next game and put this result out of their minds, "We have to look game to game and we will see. We have to win every game. We have to forget this game now and look forward. Yeah, it was a bad result today, but we have to go on."
The Lilywhites are currently 10th in the table, and have six games left to try and push for a finish in the European spots.