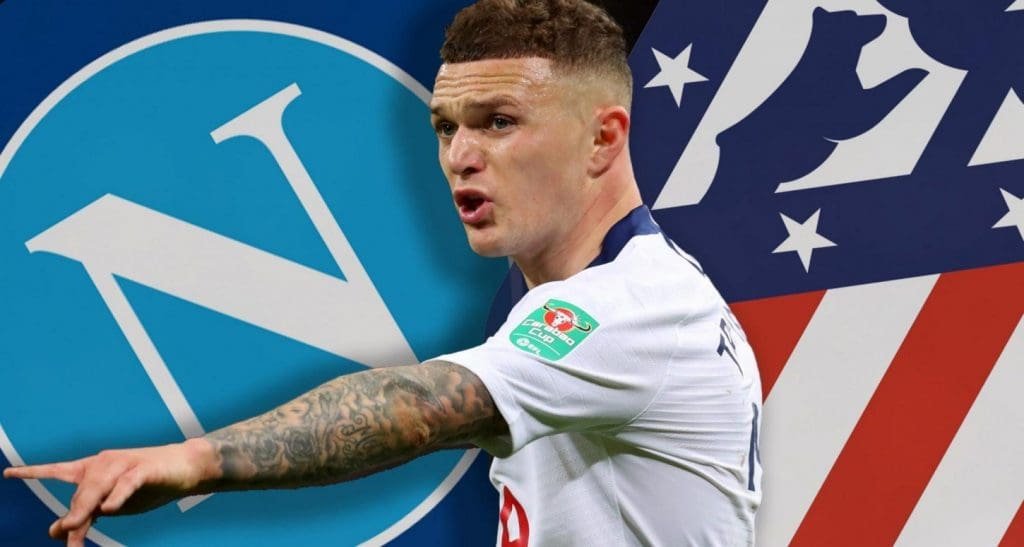 Tottenham Right-back Kieran Trippier is reportedly set to be in a tug of war between Napoli and Atletico Madrid.
Trippier's disappointing campaign and Aurier's recurring injuries complemented by lack of consistency has made it obvious that Spurs need to find a new full-back.
Kieran was earlier being linked with a move to Italian side Napoli but new reports emerging reveal that Spanish side Athletico Madrid are also keen on signing the player.
Gazzeta dello Sport claim that "Atletico Madrid are the first club to make a serious move for the right back, reportedly making a bid in the amount of "€25m + bonuses"
Trippier was the star performer for England at the World cup but failed to replicate his form at the club in the recently concluded season. He faced a lot of criticism for his performances and as a result the club decided to part ways with the 28-year-old England international.
Athletico are eyeing the player as a direct replacement for the departing Juanfran, who announced his adieu to Aletico with Inter Milan being his likely destination.
Trippier will likely be a regular starter at Atletico with 20-year-old Santi Arisa serving his like-to-like back-up.
Only time will show whether Trippier will move to Napoli or Athletico but one thing for sure is that Trippier is unlikely to stay at Spur next season and we could be witnessing a major overhaul for Pochettino's side.