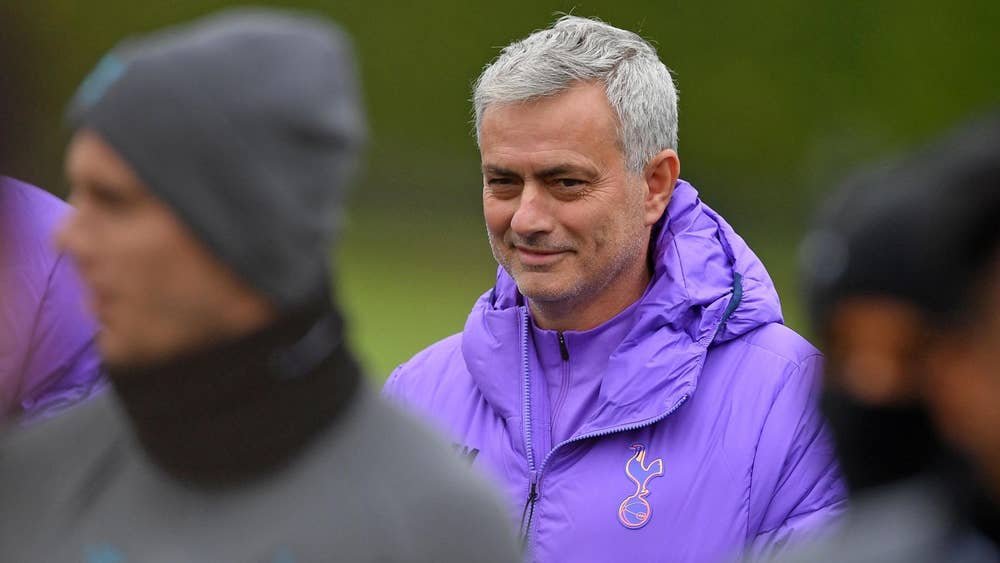 Jose Mourinho's first full season at Tottenham Hotspur has not gone as planned. A lack of funding in the transfer market, players who are simply not good enough, and the Portuguese manager's regressive tactics have all caused quite the meltdown at the North London club.
Accessing Sport
Before we get into every transfer made so far under Jose Mourinho, let's take a quick look ahead at how easy it has become to access sport. In today's world, accessing and watching sport is as easy as getting the best odds on the Premier League as a sport has become democratized by the internet. You can now watch your team online, stream the game, watch clips of the game, and read all the online forums written by and about your favorite players. Gone are the days where you needed to be at the match to keep up, as now there are various ways to stay up to date and engaged.
In recent times the online space has been used to break community spirit and cohesion as individuals out there who happen to watch sport have expressed derogatory online opinions about sportsmen of color. It should be noted that these are the minority and on the whole, the sport presents a positive reflection of our society and is the perfect way to bring people together.
Sport at any level can be used to build community cohesion and respect for others and the differences that we share. Whether it is watching and supporting local sport in your local park or supporting a regional team on the telly in your local pub, sport can and must be used to build strong, resilient, and cohesive communities.
In this article, I'll be going through every transfer made so far under Mourinho, and assessing whether they actually made sense:
Steven Bergwijn: 2/10: Mourinho's first permanent signing scored 3 goals in his first 6 games, but hasn't found the back of the net since then. That's 40 appearances or 2035 minutes. For a £27m signing that is simply unjustifiable. A couple of injuries have hampered his progression, but again they can't be used as excuses. To me, Bergwijn was a panic buy, and that has shown across the 2020/21 season.
Gedson Fernandes: 1/10: The Portuguese midfielder joined Spurs on a loan deal for 18 months just a few days after he turned 21. The very fact that the loan deal was terminated 6 months in advance tells you all you have to know. Just the 2 appearances in the current season speak volumes as to how Mourinho viewed him in the squad.
Giovani Lo Celso: 6/10: One of the few acquisitions under Jose that have turned out alright. Lo Celso initially signed on a season-long loan deal under Mauricio Pochettino. However, Jose saw enough in his first few months to make the deal permanent. Although he may not have the numbers to show for it, he is one of the Spurs' most creative players. A recent return from a hamstring injury will be crucial for the team's aspirations for the rest of the season.
Pierre-Emile Hojberg: 9/10: The former Southampton man has been Mourinho's best signing by a country mile. Hojbjerg is his go-to man in midfield, and his fighting spirit is everything that he loves in a footballer. He has played every single minute in this season's Premier League and is likely to do so for the rest of the season given Jose's uncompromising trust in him.
Matt Doherty: 2/10: The right-back was brought in to be a more reliable option ahead of Serge Aurier. However, his performances have reflected that he simply doesn't suit the way Tottenham plays. He was dropped from the matchday squad altogether in the most recent game against Aston Villa, which is the most accurate reflection of the way things are going for the Irishman.
Sergio Reguilon: 7/10: Unlike his full-back partner on the other side, Reguilon has been a solid addition to this Spurs side. His impact on the team's attacking play is evident through his darting runs and accurate crosses. A muscular injury in between did slow him and his side down a bit, but he should be back to his best soon enough.
Joe Rodon: 5/10: Given his age and minutes played, it is probably way too soon to judge Rodon's time at Tottenham. However, the young central defender has done decently well when given the chance. What's more promising is that he started the most recent game against Villa, and will hopefully be seen as a first-choice option when compared to Eric Dier.
Joe Hart: 4/10: Bit of an odd signing when announced, Joe Hart was always going to be second fiddle to club captain Hugo Lloris. His most notable moment during Spurs was his recent social media gaffe post the embarrassing 3-0 defeat in the second round of the last 16 in the Europa League.
Carlos Vinicius: 4/10: Vinicius' situation at Spurs is tricky, to say the least. While it may be argued that he has delivered almost every single time he's been called upon, the fact that he's been called upon on such few occasions may be a sign that he's not good enough. The next 3 months will be crucial in determining whether he does have a future at Spurs, given that they do have an option to buy him for 45 million Euros.
Gareth Bale: 5/10: The blockbuster return to Tottenham Hotspur, the homecoming we all wanted to see. Well, it has been a bit of a disappointment. Although Bale has stepped up in recent games, it would be wrong to say everything has gone smoothly. Further, his desire to go back to Real Madrid at the end of the season is another reason why the signing wasn't well-planned at all.
The very fact that only three players have crossed the rating of 5/10 shows that the business in the transfer market has been far from adequate. If Jose is to continue at Spurs next year, he will need the financial backing to get in solid centre-backs, consistent attackers, a couple of additional full-backs, and possibly a new goalkeeper.