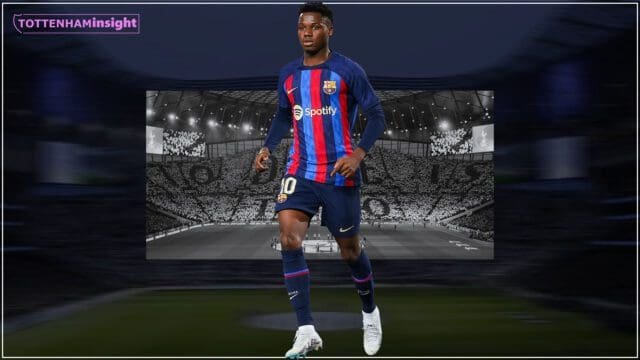 FC Barcelona are reportedly looking to sell Ansu Fati in the upcoming summer transfer window, as they need to raise funds to have more maneuverability when it comes to incorporating new players. Owing to this situation, several important European football clubs have expressed interest in acquiring the Spanish winger's services in the upcoming transfer window.
Manchester United is one of the teams that have been interested in Fati since his rise to the first team of FC Barcelona. They feel that they can bring out his best version and that he can be a relevant player in Erik Ten Hag's rotation, who has asked for the incorporation of attackers for the next season.
AC Milan are also said to be interested in taking advantage of the market opportunity to bring in one of the most important young Spanish talents today. Fati's versatility can offer the club the possibility of having a new player for the future and a left-winger to rotate with Rafael Leao, who appears to be staying in the club. The non-continuity of Brahim Diaz is key for the club to be able to undertake the signing.
Finally, Tottenham Hotspur are also exploring options in the market to strengthen their offensive rotation, as names like Richarlison and Harry Kane are reportedly rumored to leaving the club in the short term. The North London team wants to build a base of young players to create a competitive project for the future. However, the future of the aforementioned players will play a significant role in Tottenham's decision-making.
Ansu Fati, who is currently recovering from a long-term injury, has shown tremendous potential and has already established himself as one of the most exciting young prospects in the world of football. He has been a key player for FC Barcelona in the past, and his potential departure could be a significant loss for the Catalan club. However, with the financial challenges the club is currently facing, it may be necessary to sell Fati to raise funds and make room for new signings.