It is now ten years ago when Tottenham Hotspur last won a trophy. The Spurs won 2-1 against Chelsea in 2008 to claim the League Cup title. Since then the Lilywhites have not seen any success in terms of a major trophy.
On 27 May 2014, Mauricio Pochettino was appointed head coach of Tottenham Hotspur on a five-year contract, becoming their tenth manager over a 12-year span. The Argentine coach took the pressure and transformed the club into consistent title challengers.
Now Pochettino wants to change the gears as he no longer wants to see them just challenging for the titles, but also winning them.
Rumors are that Tottenham have two wingers in their wish list who can provide depth to the squad and make their position strong as title contenders. And the two players are, Croatian, Ante Rebic and Brazilian, Richarlison.
Let's have a look what they can bring to the club:
ANTE REBIC
Rebic plays for Eintracht Frankfurt in Bundesliga. He was magnificent for Croatia in the World Cup as he constantly provided crosses from the right wing and also made 69% successful tackles. His recent emergence has caught the attention from various clubs including Manchester United.
Although his statistics, 31 goals and 11 assists in 146 career apps, are not that great but can improve if he finds himself in the company of Harry Kane, Dele Alli and Christian Eriksen. His crosses would be helpful in feeding Kane and maintain a constant threat in the opposition's half.
Rebic's playing style matches with that of Pochettino as he is a fast and strong winger who can play in centre as well as in either wing. He likes to press his opponents when he is without the ball.
RICHARLISON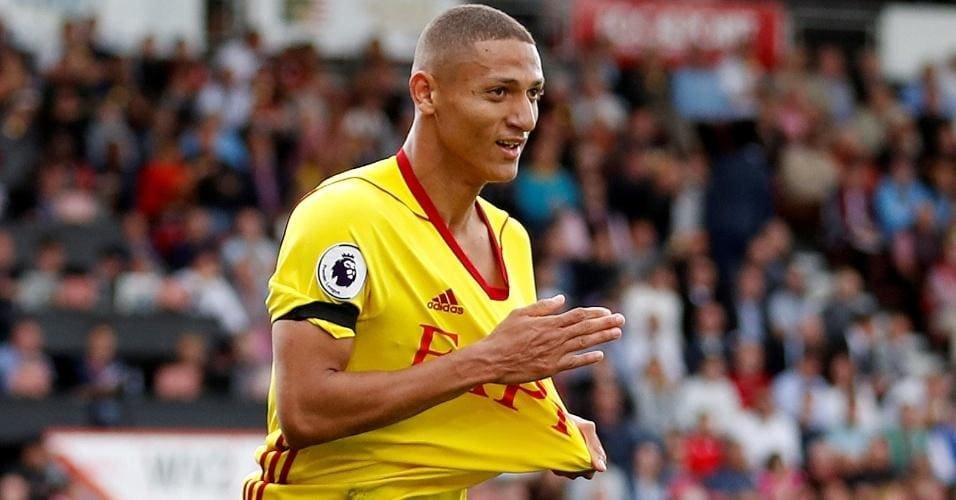 He currently plays for Watford with whom he had an impressive last season. His numbers aren't better than those of Rebic but he surely has an advantage over him as he already has a Premier League season to his experience.
When you're signing a Brazilian, few things such as skills, power and pace are guaranteed and Richarlison seems to possess those traits inside him. His shooting ability is not that impressive with only a 10% conversion rate but it could improve as he is only 21 years old. He has a success rate of 47% in dribbling.
Another plus point for Richarlison is that he was Watford's only player, who played every Premier League match of the season. Which means that the Brazilian is consistent in his performances and also physically tough.
Even though Richarlison has some advantage over Rebic, the addition of any of them to the club would only bring strength in the attack.